25 Traditions to Start With Your Roommate in Your First Apartment
Everyone wants their roommate to be their best friend. This is especially true when you're looking for your first apartment. It's not only tough trying to find the perfect apartment; it can be difficult to find a roommate that's right for you. When you do find that perfect roommate, you'll probably want to make the most of your days together. After all, this is an exciting time! You're moving into your very first apartment and you want to have the time of your life.
To make this dream a reality, why not talk with your new roommate and see what the think about starting a few traditions? Not only will traditions help you to break the ice with your roommate, it will also provide you with the chance to get to know your roommate a little bit better (if you don't know them already).
With that thought in mind, I've created a list of 25 Traditions to Start With Your Roommate in Your First Apartment. It's my hope that these ideas for traditions will culture a friendly and open relationship between you and your new roommate and that you'll have a great time trying these things!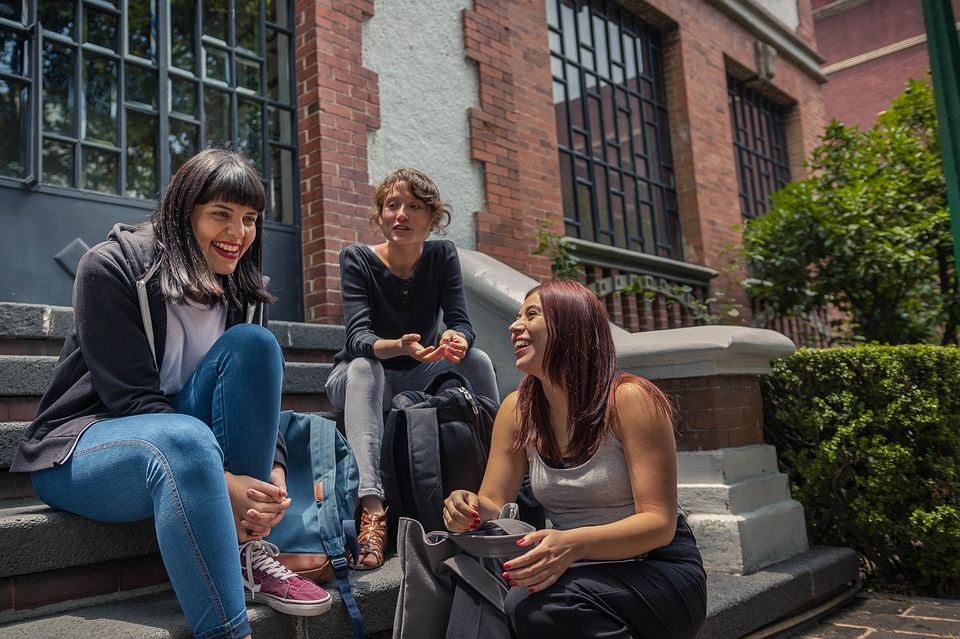 1. Movie Nights
Movie nights are literally the best nights. What's better than coming home to a margarita and a dose of hilarity from your favorite Netflix and Hulu shows? Nothing, I tell you! Find out what shows your roommate likes to watch and share some of your own. Make plans to try out a few of your favorite shows together and take a break from classes. To make a movie night even better, it's a good idea to bring out some buttery, hot popcorn and your favorite alcohol. It's also a good idea to pick the funniest shows you can think of. Nothing blows away the stress after the first week of classes quite like a good standup comic. Remember: it's always a good night for a movie night!
2. Pool Days
I didn't have close access to a pool before I moved to a new city to work on getting my Bachelor's degree. Suddenly, I went from being surrounded by forestry and wildlife to dwelling near apartment complexes that boast blue, chlorinated pools. It was like a dream come true. I love going to the pool and relaxing. If you do too, try to get your roommate in on the fun. After all, if you're going to pay rent, you might as well make the very most of your beautiful amenities!
3. Gaming Tournament
Okay, I take it back … Nothing beats a great night of gaming and cracking jokes with your friends. If you're into video games and have a console at your apartment, invite your roommate to join you a few nights out of the week. Get a tournament going with your friends.
I recommend games like Mortal Kombat, Street Fighter, Need for Speed, Mario Kart, and the NBA games if you really want to see the competitive side of your roommate. If you just want to take it easy, you could try a one-player game and swap the controller with your roommate whenever one of you gets a "game over".
4. Holiday Parties
I love celebrating the holidays! A great thing to do with your roommate is to bring some holiday cheer to your apartment whenever a holiday that one of you enjoys rolls around. It's so much fun to go to hit up store after store with your roommate to find Halloween, Hanukkah, Christmas and other holiday decorations for your shared apartment.
5. Furniture Shopping
When you move into your first apartment together, you're going to be excited to start decorating. Don't go it alone! Ask your roommate if he'd like to go with you to pick out furniture and decorations for the house.
6. Weekly Cleanup
Instead of letting the apartment turn into a giant mess, make plans to clean up once a week as a team. One of you could sweep and mop while the other person vacuums. What's most important is that you clean together, That way, it feels more like hanging out, rather than completing chores.
7. Explore the City
Have you noticed some cool places around town that you'd like to go? Ask your roommate if they'd like to go out with you to check some of them out.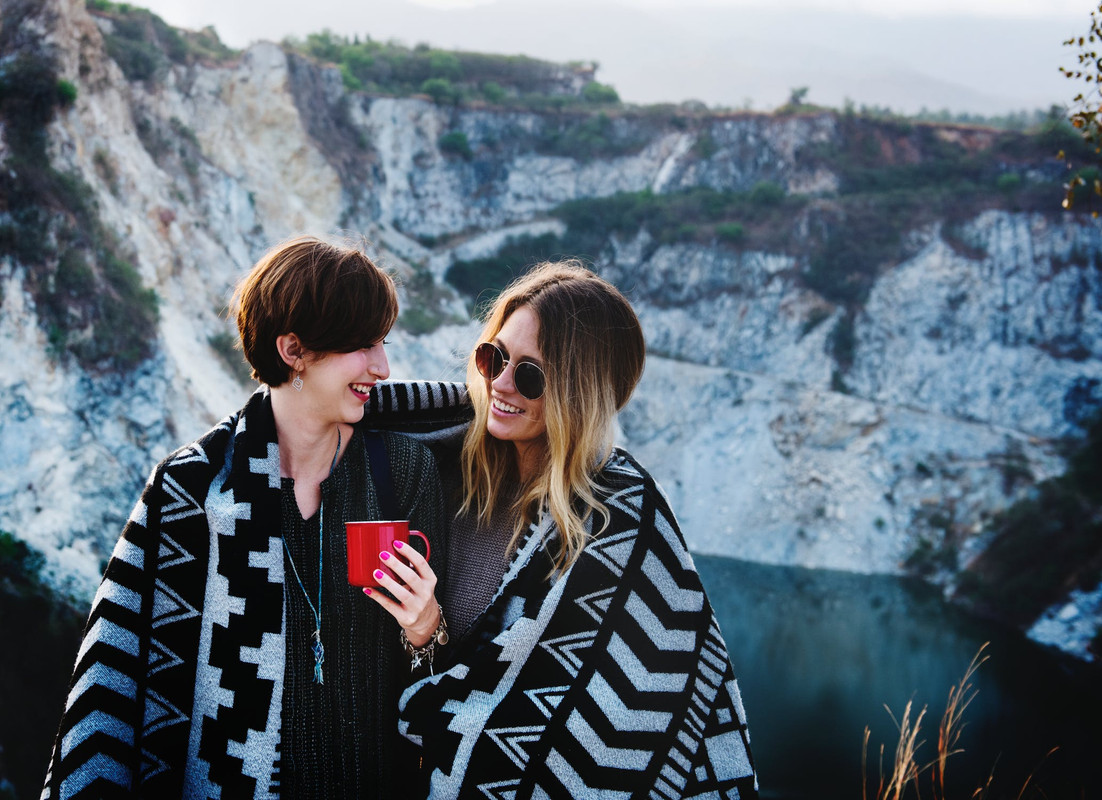 8. Semester End Road Trip
Celebrate the end of the semester by going on a road trip. Take off from work, get all of your homework and exams taken care of, and then start planning together with your roomie for a trip that you'd both enjoy. Make sure to decide on a place that you'd both be interested in visiting.
9. Spring Break Vacation
Your roommate and you might enjoy going on a spring break trip together. Spring Break is a time to loosen up and have fun, so this could be a good time for you and your roommate to get to know one another outside of the school's city.
10. Plan A Ridiculous Day
Ever had a ridiculous day? Well, it goes a little something like this: you and your roommate go out and do something crazy. Something safe-crazy, I should add. Maybe both of you have wanted to try sky-diving or bungee jumping? Go give it a try. Then, next month, go out and try sushi or Rocky Mountain oysters for the first time together. Did you both want to try owning a pet? Give it a test run by fostering kittens or puppies together. A "ridiculous day" is really just doing something fun together!
11. Campus Exercise Class
Most universities hold free exercise classes for their students. Look into some that you both might be interested in and then make plans to go and give it a try. If you both like it, you'll have something fun to look forward to doing with your roommate every week.
12. Cook For Each Other
Cooking for one another can be an opportunity to share a little bit about yourself with your roommate. Be sure to swap recipes after dinner!
13. Ice Cream Friday
On Thursday night, pick up both you and your roommate's favorite flavors of ice cream. Don't forget to grab some toppings, cones, syrups, and a root beer, if someone wants to make a float. Then, on Friday night, put all of your syrups, toppings, and extras out on little plates and set them down in the kitchen. Now, you and your roommate can create your own delicious sundae or ice cream cone to enjoy! You can substitute ice cream for anything else that you may love.
14. Religious Group
If you and your friend happen to share the same religious beliefs, you could look into a religious organization on campus. Most college campuses have a big presence of religious groups and clubs that would love to pick up new members. Some groups even have weekly meetings and serve free food!
15. Sleepover
Nothing beats sleeping over in your roommate's room and swapping stories all night! Bring a sleeping bag or air mattress to your roomie's bedroom and stay up late watching movies, eating snacks, and laughing until you feel like you have to pee on yourself.
16. Venting Time
Everyone needs to vent now and then. Unfortunately, you don't always have time to listen. If that's the case, plan for a few nights out of the week to contain "venting sessions". In these sessions, you and your roommate can update each other on what's going on in your lives.
17. Card and Board Games Night With Friends
Ask your friend if they like card games and board games. If they say no, well … You might want to reconsider your choice of a roommate! If they're into them, get all of your friends together one night out of the month and plan for a great night full of games. Have everyone bring over the favorite and stay up as late as possible!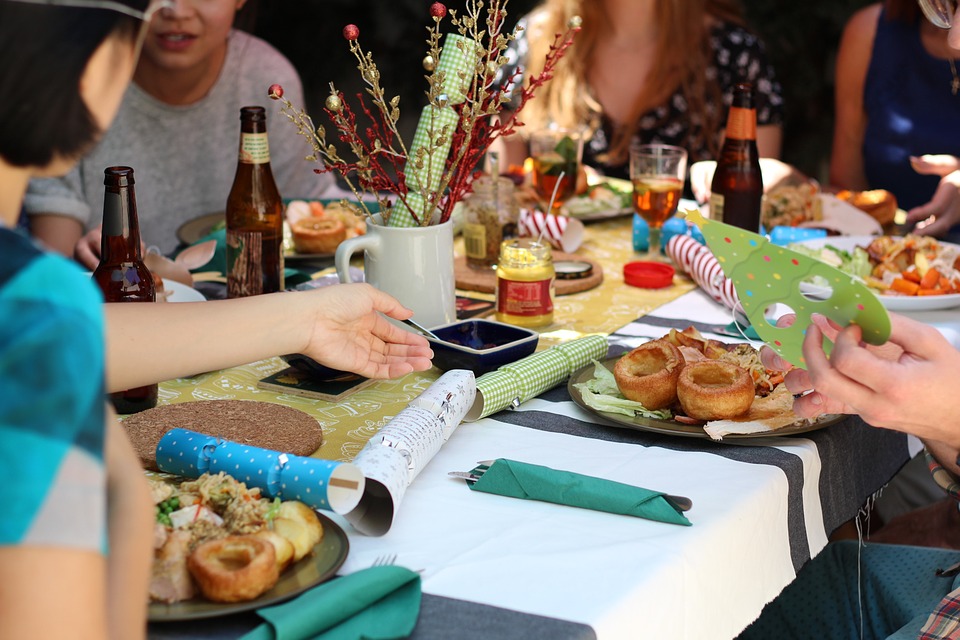 18. Take-Out Night
We're college students; sometimes, eating healthy just isn't in the stars for us. When you and your roommate have a hankering for some Chinese, it's okay to not always fight the urge. Indulge in your favorite meal every so often, say, a few nights out of the month.
19. Have a Chill Night
A "chill night" is a bit different from a movie night. When you get together and chill, it's a time to lay out like a couple of bedbugs and do absolutely nothing. Sound boring? Not for a college student! Doing nothing, especially in the company of someone else, is a great way to relax and let your mind take a break from worrying about school, work, and whatever other stressors you might have going on in your life. Pick a night out of the week that works best for you both and get ready to do nothing but relax.
20. Split Groceries
My roommate and I liked to go grocery shopping together when we had the time. It was great because it made something like a mundane trip to pick up groceries more fun. It's nice to have someone to chat with as you pick up the eggs and milk.
One "tradition," you could call it, that my roommate and I had was to split some of the basic groceries. Basic groceries to us meant eggs, milk, condiments, and certain snacks. It's a great way to save money!
21. Go Out Together with Friends
Combining friend groups isn't always easy to do, but if it works, you'll both have double the amount of friends. That means double the amount of fun when you go out!
22. Study Night
Studying by yourself can get lonesome. If your roommate is up for it, you might ask if they'd like to study with you in the living room a few nights out of the week. You could get together and go to the campus library, armed with plenty of caffeine and snacks. Of course, you could also stay in and study with the help of an awesome, collaborative Spotify playlist.
23. Have a Spa Day at Home
Going out to get a facial and massage can cost you close to a hundred bucks. Sometimes, it may cost you well over that amount. Having a spa day at home, however, won't cost you more than a few dollars, max. Plus, you'll be in the comfort of your home and be free to wear whatever the heck you feel like. So, don your furry bathrobes and bunny slippers and plan for one day out of the month to be your spa day. You might opt to do each other's nails and do facials, or pluck any undesired facial hair. Nothing beats a good foot massage! Once you rub your roommate's feet, you're practically best friends.
24. Go to the Biggest Games Together
Going to a giant sporting event with your friend is a great way to let loose some steam and cheer on your school. After a hectic week of classes, yelling at the top of your lungs for your favorite sports team in the world feels amazing! You and your roommate should get decked out in your school's colors and go to the biggest games you can. Not only will you have fun together, but bonding over sports is one of the easiest ways for sports-lovers to get to know one another better.
25. …Spend Time Together
No matter what else you may do, just remember to make time for one another. There will be times that your roommate won't be able to hang out and do things every week, especially if they have a job or an internship on top of classes. But the times that you are able to get together, make them count.
That's all I have for you today. Remember to make the most out of your first apartment! Happy college days, everyone!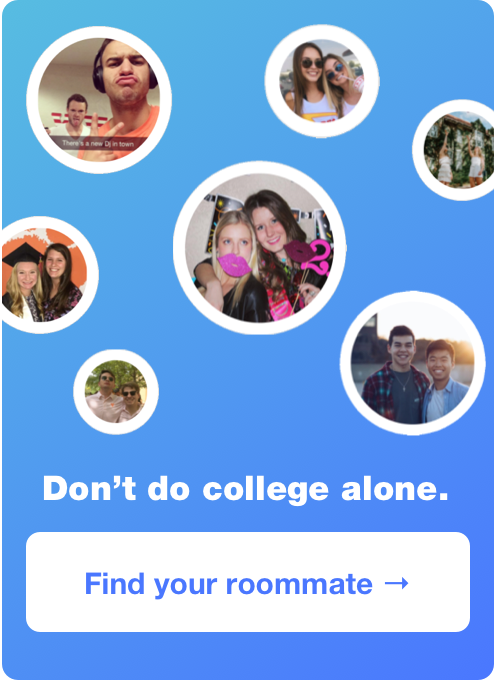 Interested in using our roommate matching formula to find the perfect college roommate for you? Create a profile & take the roommate quiz on Roomsurf! Get Started