5 Annoying Roommate Habits and How To Deal
Living with roommates, especially if it is your first time living with roommates, can be difficult. It is challenging living with different people you are used to who have habits that may be different than you are used to with your family. Learning how to cope with difficult roommate habits can help you improve your relationships with your roommates and give you peace of mind for navigating the semester.
Not doing chores
Roommates who do not do their fair share of chores can be difficult, especially if you are someone who likes to be clean and tidy. While different people have different ideas of what "clean" means, it is important to figure out common ground for how to make it work.
There are many ways you can navigate a roommate who does not keep up with chores. Create a schedule for chores. Have each roommate do a specific task or tasks that they volunteer for. Rotate which roommate does each chore and write them down so there is a visual. While it may be tempting to just do all of the cleaning and chores yourself, this will eventually lead to burnout, so be sure to share tasks and be upfront when things are not getting done.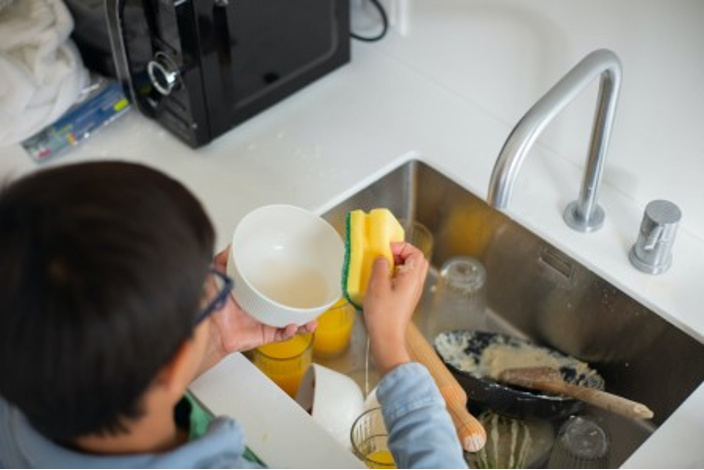 Ineffective communication
Communication is important in any relationship, and the relationship between you and your roommate(s) is no different. Your roommate may be passive-aggressive in their communication method by leaving post-it notes. They may not bring up issues that need to be resolved and might not communicate about anything at all.
When dealing with communication issues, it is better to be upfront and honest. Ask them why they made a comment or if there is an issue. As roommates, you should be comfortable enough with each other to speak up without fear of retaliation. Have a time each night where you can talk to your roommate(s) and get a feel for how things are on their end and share your thoughts as well. If your roommate still is not communicating effectively, consider bringing in a third party or finding a new roommate.
Invading privacy
Even if you are living with roommates, you deserve to have some privacy and not spend every waking hour with them. Your roommates may borrow your belongings without asking for permission or bang on the bathroom door, wondering when their turn for a shower is. They may decide to have friends over or have a party without checking with you first.
When dealing with privacy invasions, establish rules and boundaries. For example, have a rule that says that roommates must ask before entering another roommate's room and must check before having friends over. While you and your roommates are friends, establish that it is okay for you and your roommates to have other friends. Label things in the fridge that are yours and have your roommate do the same, especially for things you do not want to share.
Not paying bills
As a college student, your budget is limited. If you live in an apartment or house, you have to pay rent, utilities, and other necessities on top of tuition, supplies, and groceries. You likely split these expenses with a roommate, but if your roommate is not paying their fair share, you may be forced to cover them so you are able to have what you need. However, this is unfair to you and your budget will decline as a result.
To deal with bills, make a spreadsheet of shared expenses. Make note of the cost of each, how much each roommate owes, how it will be paid, and the deadline. This way, there is no confusion and it is easier to keep track of. Avoid making purchases and assuming your roommates will want to chip in and hold onto receipts for agreed-upon purchases. Use apps and websites to help streamline the payment process. If a deadline is coming up, check in with your roommate to be sure the bill gets paid.
Unwanted noise
Whether a roommate slams doors or listens to their music too loudly at all hours of the day and night, having a noisy roommate can be a challenge. It can disrupt your studying and sleep, and your neighbors may be mad at everyone as a result of noise, even if it is not your fault.
Your roommate may not realize how loud they are being or that they are bothering you. Confront them honestly and calmly and ask them to be more mindful of you and their noise levels. Explain how the loud noises disrupt you (wake you up, disrupt your concentration, etc.). You may even want to establish a time when you and your roommates can listen to loud music.
Living with roommates can be a struggle at times, especially when their habits get on your last nerve. However, there are solutions you can do to make the situation better while maintaining the relationship with your roommate(s).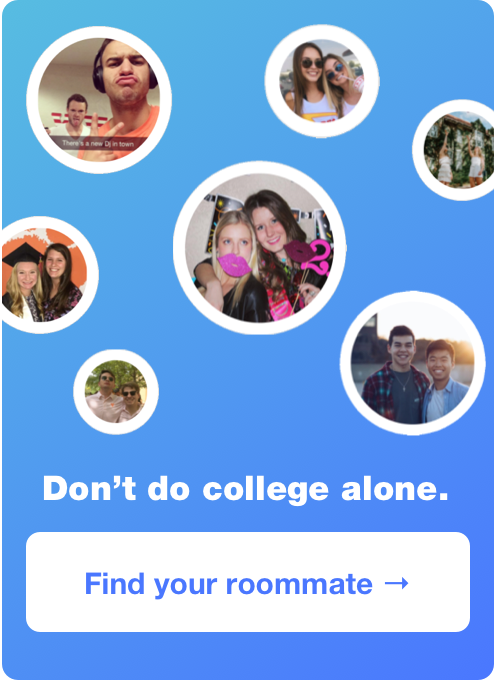 Interested in using our roommate matching formula to find the perfect college roommate for you? Create a profile & take the roommate quiz on Roomsurf! Get Started