5 Ways to Celebrate Thanksgiving With Your Roommates
It's officially November, which means embracing the chilly fall temperatures, having some pretty photoshoots, and of course, preparing for Thanksgiving! Though it's only the beginning of the month, many people, like myself, start preparing for the holiday now.
Thanksgiving practically dictates all of the November month, just as Halloween does in October and Christmas does in December. For nearly everyone in the US, Thanksgiving means enjoying time with friends and family, celebrating the numerous blessings of the year, watching football, and of course, enjoying a marvelous feast of delicious food.
This year, the Thanksgiving holiday falls amongst some stressful and unusual times. Due to the coronavirus pandemic, many people are unsure how to go about celebrating the special day with their dear friends and loved ones. Officials across several states have issued different recommendations for those who are planning to gather on the holiday, such as socially isolating for two weeks beforehand, limiting the number of those you are gathering with, and wearing masks when possible, depending on your location.
If you're cooped up on campus with your roommates during fall break, you can still have a great Thanksgiving, and in fact, you should according to Krystine Batcho, Ph.D. and Professor of Psychology at Le Moyne College. She notes, "It isn't just fun to interact with other people, it is essential to well-being to maintain healthy social connections. During the period of social isolation imposed by the pandemic, indicators of anxiety, depression, and feelings of hopelessness have increased. By prioritizing relationships, holidays strengthen prosocial emotions and behaviors, including compassion, empathy, forgiveness, and altruism."
Though it may not be your usual gathering, there are several fun things to do with your roommates to enjoy the holiday and spend time together. Here are just a few ways to kick back with your roommates this Thanksgiving!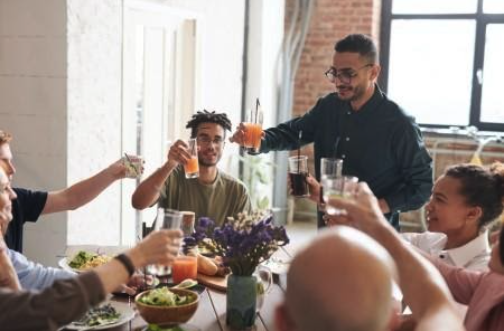 Image via Pexels
1. Make the Meal Together: So much of what is nice about Thanksgiving is spending time with the people we cherish. Though we are used to seeing our roommates on a daily basis, taking the time to thoroughly enjoy each other's company makes all the difference. What way to spend time with your roommates than to prepare the Thanksgiving feast together? Every roommate can be assigned a dish to make, like a hearty stuffing, creamy green bean casserole, or delectable macaroni and cheese, while perhaps one or two roommates tackle the turkey (or whichever your household preference is). Collectively making food together is a great bonding experience, and boy is it rewarding when it's time to sit down and eat.
2. Break Out the Game Collection: In the chaos of everyday life, unfortunately there often isn't enough time to simply let loose and revert to some of our beloved childhood fun. While the turkey is getting juicy in the oven and the kitchen is cleaned up, break out your game collection to play with the roommates. Get some chill music going, light candles, and try not to be too competitive playing an intense game of Uno or Monopoly with your roommates. Fun like this doesn't require much and gives you all an opportunity to further bond together!
3. Enjoy the Parades, Virtually: Thanksgiving often is associated with food and family, but we can't forget about the parades too! The iconic Macy's Thanksgiving Day Parade, local parades, and of course, the Purina Dog Show are all important events to enjoy on the holiday. Due to the coronavirus pandemic, there will most likely be a limited amount of people allowed to attend the event in person, so watching the parade from home is not only a safe option but a fun one as well! Everyone can pick their favorite floats, favorite pups, and appreciate one of the country's greatest traditions.
4. Share What You Are Grateful For: A lot of us get distracted by the food, the fun, and the friends during Thanksgiving, and while all of that matters, what matters the most is remembering what we are grateful for. 2020 has been a rough year for all of us, and while there are plenty of things we wish we would change about the year, there are so many things to be grateful for. Gather all the roommates around, have each person write 3 things they are grateful for, and take turns sharing and reflecting on the good in their lives. Doing so can further uplift us all and set a great mood for the day!
5. Share the Love With Others, The No Contact Way: If you and your roommates are looking for a way to give back this Thanksgiving holiday, consider donating canned goods and non-perishable items to a local food pantry or church! Additionally, if you or your roommates cannot see loved ones due to the pandemic, considering collectively preparing a meal or meals and delivering it to their door for a contactless way of showing love.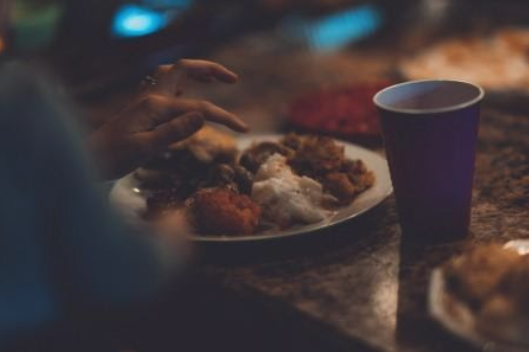 Image via Pexel
While this Thanksgiving will certainly be unlike any other we have experienced in our lifetime, there are still ways to enjoy the holiday and even establish some new traditions along the way!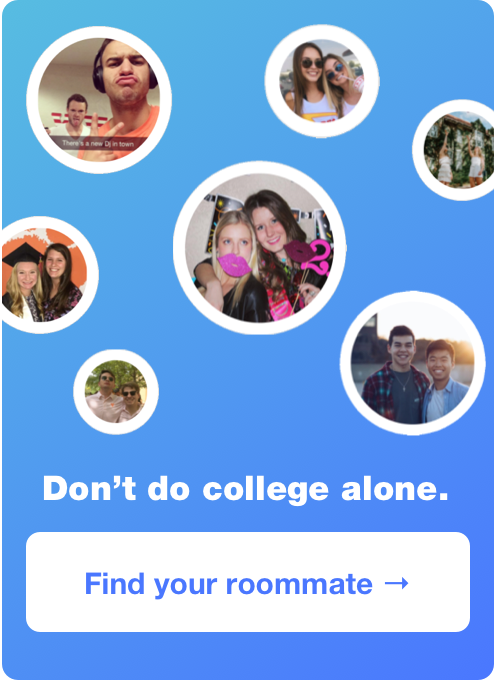 Interested in using our roommate matching formula to find the perfect college roommate for you? Create a profile & take the roommate quiz on Roomsurf! Get Started