Five Tips to Help You Conquer Spring Cleaning With Roommates
Let's face it – unless you were born a certified clean freak, no one truly enjoys spring cleaning. While the onset of warmer weather, longer days, and more sunshine can definitely be motivating in a lot of ways, it does not always conjure up inspiration among people (especially young ones) to get their hands dirty and do some much needed spring cleaning. Though cleaning can be a bore and most definitely a chore on an individual level, doing it with roommates can help the process go a lot smoother and faster with the right amount of teamwork and a great Spotify playlist.
As spring is in full force, its time to get to giving your shared living space a refreshing, revitalized cleaning. If you're looking for starters on how to get your group of roomies motivated, here are five simple, stress-free ways to accomplish your spring cleaning goals together.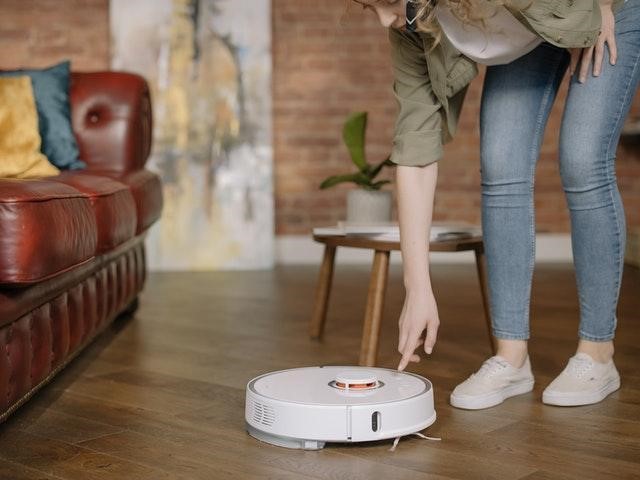 1. Evaluate the Mess: Every large cleaning project starts with a moment of realization that cleaning has to be done. Before you and your roommates jump into scrubbing the floors, vacuuming carpets, and cleaning out the fridge, evaluate exactly what you need to clean beforehand. Start with the common, shared spaces before going back and forth between private bedrooms. Once everyone has an idea of which rooms need some TLC, determine how much cleaning each space needs to plan out the kind of job it is going to be, as well as how many people will be needed to do it. From there, you can get your supplies together and get started.
2. Divide and Conquer: When tackling a cleaning project in a shared apartment or home, it makes the most sense to assign each roommate with a different task to effectively break up the work and get it done in a timely fashion. While one person focuses on the bathroom, another can get started on the kitchen. Breaking up your group of roomies and assigning each person to a specific duty also makes each person take responsibility for their role in the messiness (and cleanliness) of the space, which is great especially if the workload tips more in one direction over another.
3. Have a Goal in Mind: Once you get started on spring cleaning, it can be difficult to know when to stop and quit for good. While it is not bad to have a pristine, clean home space, you don't want to burn anyone, including yourself, into the ground by going overboard on what you're doing. To avoid this, establish a goal with your roomies on a standard of cleanliness that is comfortable and suitable for everyone, as well as the timeliness of when each person wants to finish the cleaning. Establishing these needs and goals with one another will make the process easier and also help everyone practice open communication, which will pay off in the future when a potential conflict arises.
4. Keep It Fun: Cleaning is a chore already, and it can be even more boring and exhausting when it is taken too seriously. While spring cleaning is important for everyone, it does not need to be a daunting task that makes everyone miserable by the end of the day. Turn the cleaning spree into a bonding experience with your roomies by blasting a fun playlist, taking breaks to laugh and talk in between tasks, take funny pictures, rearranging the furniture, hanging up artwork, etc. Cleaning does not need to be reduced to the physical act of getting dirt and grime out of your home, it can also be a cleaning of bad vibes and negativity- so use the opportunity to do both!
5. Reward Yourselves Afterwards: After a day of hard work and cleaning, end the day on a solid, positive note by rewarding you and your roomies. This can come in many different forms, but just do something that will make everyone feel good, accomplished, and happy after taking the time to curate a healthy, shared space together. Agree on starting a new Netflix series accompanied with popcorn and sweet treats, decide on a fun place to get take out from, go on an evening walk to get some fresh spring air. Rewarding yourself with your roommates will not only maintain the good energy everyone established during the day, but it will also inspire you to want to clean more routinely.
While the time of spring cleaning can be especially overwhelming, it can be a carefree, relaxed project to do with your roommates. Establishing a plan is the best way to start things off, but there is always room for improvisation along the way, so go with the flow of your roommates to decide what the best approach is for everyone. Once you're finished cleaning, don't forget to reconnect with your roomies and reward everyone for their great teamwork!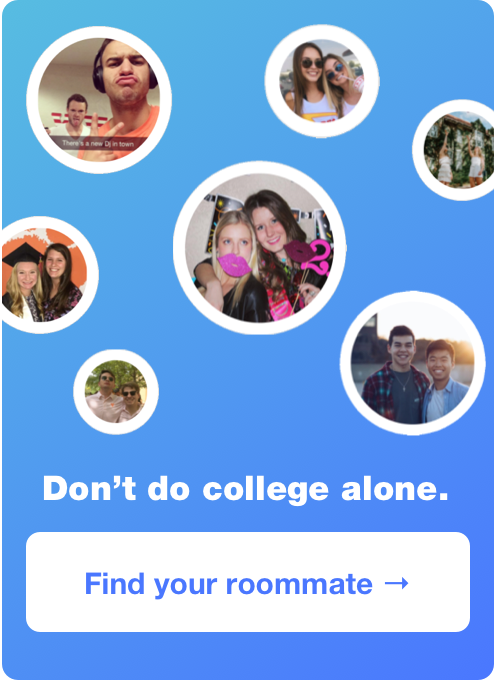 Interested in using our roommate matching formula to find the perfect college roommate for you? Create a profile & take the roommate quiz on Roomsurf! Get Started