Fun Activities To Do With Your Roommate This Semester
A new semester is here. Whether this means getting a new roommate or being with the same roommate as before, there are a ton of activities this semester that you can do together on campus. These can help you get to know your new roommate or bond even more with a roommate you had before.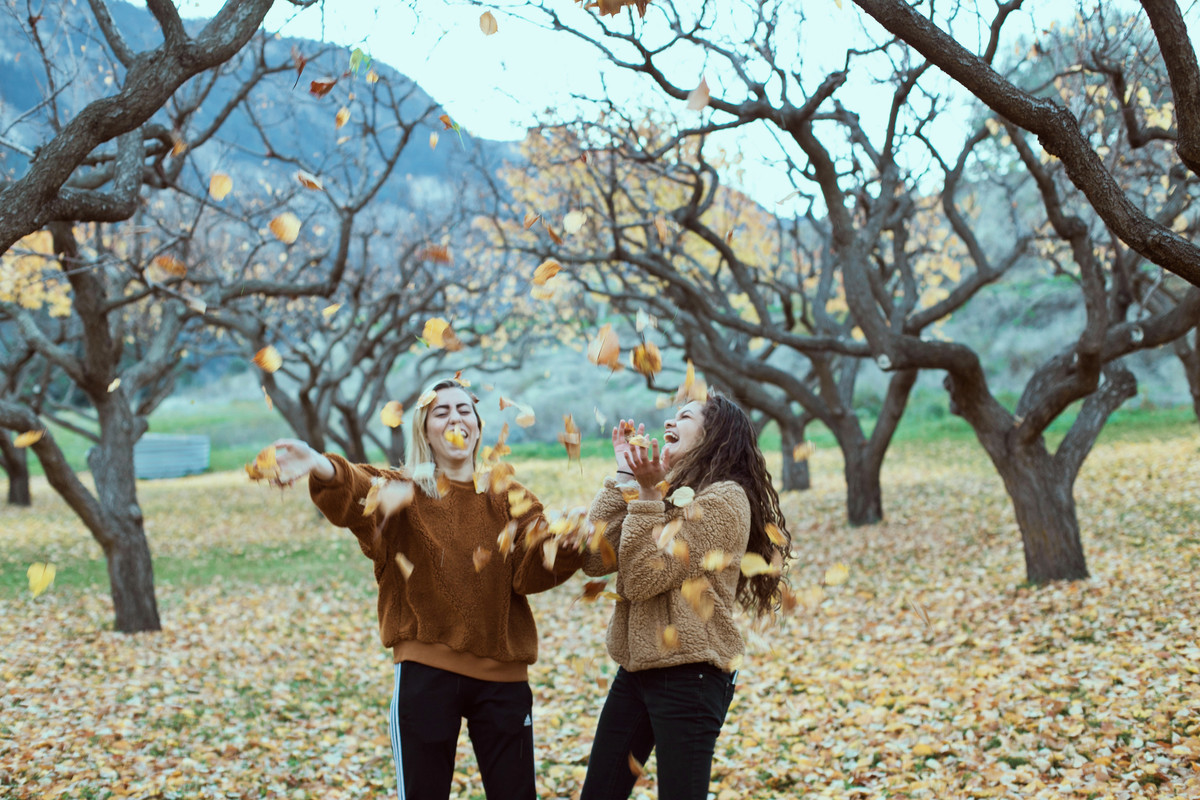 Go to an athletic event
For some colleges, football is life. For others, they may be more known for sports such as baseball or hockey. Either way, going to a sporting event with your roommate is a great way to relax while bonding. Even if you are not a big fan of the sport, or of sports in general, your roommate may be. It is also fun cheering your school on against the competitor.
Catch a movie
Some colleges have their own theaters where they play previously released movies at discounted prices. Even if your college does not have this, you can find a nearby movie theater to see a movie at. Make a night of it and grab dinner before or after the movie. Find a movie that you both want to see, or make it a monthly outing and alternate who chooses the movie so that you each get a chance to pick.
Plan a fun night in
Pick a day each week that you can have a night in to spend with your roommate. Whether you have a spa night or just have some wine and watch a movie, staying in can help you bond closer while saving money. You can also invite friends so that your friends can meet your roommate and their friends to help you get even closer.
Attend a campus lecture
If there is a lecture outside of class time, see if your roommate wants to go with you, especially if it is something that either one of you is interested in. Many times, you do not get a chance to take classes you are interested in that are outside of your major. Going to lectures allows you to explore your interests and gives you something to talk about with your roommate.
Join a club together
You and your roommate may have similar interests, so joining a student club or organization is a great way to bond while doing something you both love. If you have different interests, you can join something neutral, such as a service organization or Greek life. Either way, joining a club together is a great way to make new friends, boost your resume, and get to know each other even more.
Go shopping
Retail therapy is fun, especially if you and your roommate are both having a stressful semester. If you can afford it, go shopping with your roommate. Buy new outfits between seasons so that you are prepared. Even if you do not have a ton of money, it is fun to look around and see what new things are out. This gives you ideas for what people can get you for gift-giving occasions. You can also see what your roommate likes so you can get an idea for gifts for them.
Attend a paint night
Even if you are not a good painter, going to a paint night can be a lot of fun. During these events, an instructor walks you through how to paint a predetermined picture. Find a local paint night and sit down with your roommate to decide what painting you want to do. These events can be a fun way to get artwork for your dorm or apartment while making memories with your roommate. If your painting does not turn out as planned, you can laugh about it and remember the fun you had.
Study together
Chances are you both have a lot of classwork that needs to be done, which can cut into the time you spend with each other. They say misery likes company, so study together with your roommate. You may have a class that you are struggling with that your roommate is great at, and vice versa. Read over each other's essays and check each other's work. You may even have a class or two together, so be each other's study buddy
Grab something to eat
Everyone loves food, so grab a bite to eat with your roommate. Whether you meet up for lunch or have one night a week where you set aside time to have dinner together, finding this time is crucial for bonding and making sure you are staying in touch on roommate issues. While going to a sit-down restaurant is nice, even ordering takeout or hitting up the popular spots on campus can be fun.
Spending time with your roommate is crucial for surviving the semester since you are living together. Even if you stay in, there are plenty of things you can do together.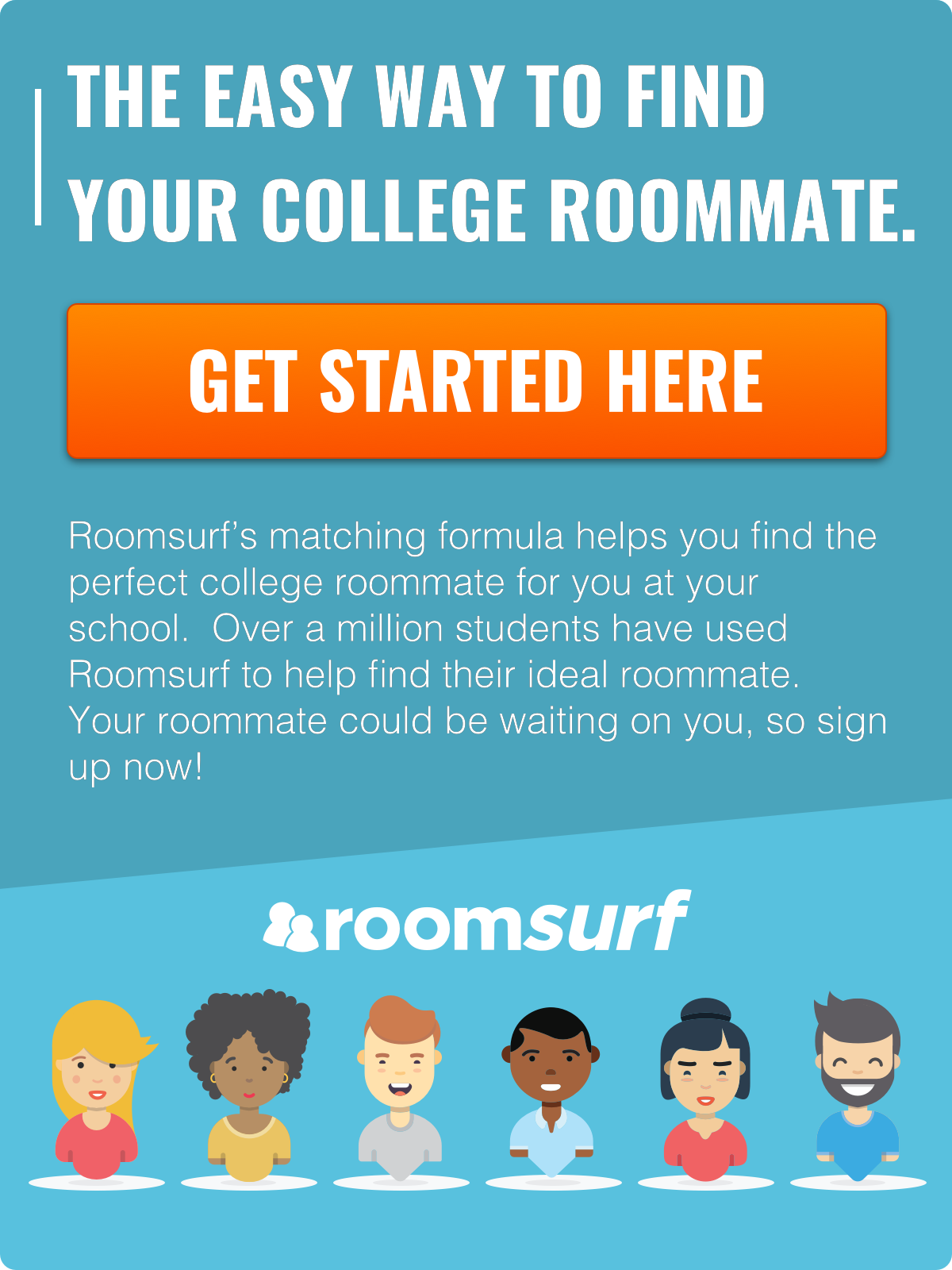 Interested in using our roommate matching formula to find the perfect college roommate for you? Create a profile & take the roommate quiz on Roomsurf! Get Started