How To Live With Uncommunicative Roommates Without Going Crazy
Roommate horror stories – everyone has at least one. Unfortunately, some are more extreme than others. Some people are lucky enough that their roommate conflicts are limited to the rarely forgotten household chore, or leaving the light on during a weekend away. These small issues can be rare, and hardly a big deal in the grand scheme of things. However, others aren't lucky in the same situation. You may find yourself in a situation where you are sharing your living space with uncommunicative roommates. This can lead to a multitude of issues in your living situation: passive-aggressiveness, incompleted chores, and sadly, never seeming to be on the same page as each other.
Living with uncommunicative roommates can cause mental distress on a daily basis and leave you counting down the days until you can get out of the apartment when your lease ends. Sadly, you may have weeks and months left to navigate living together. Keep reading for tips on how to live with uncommunicative roommates without going crazy.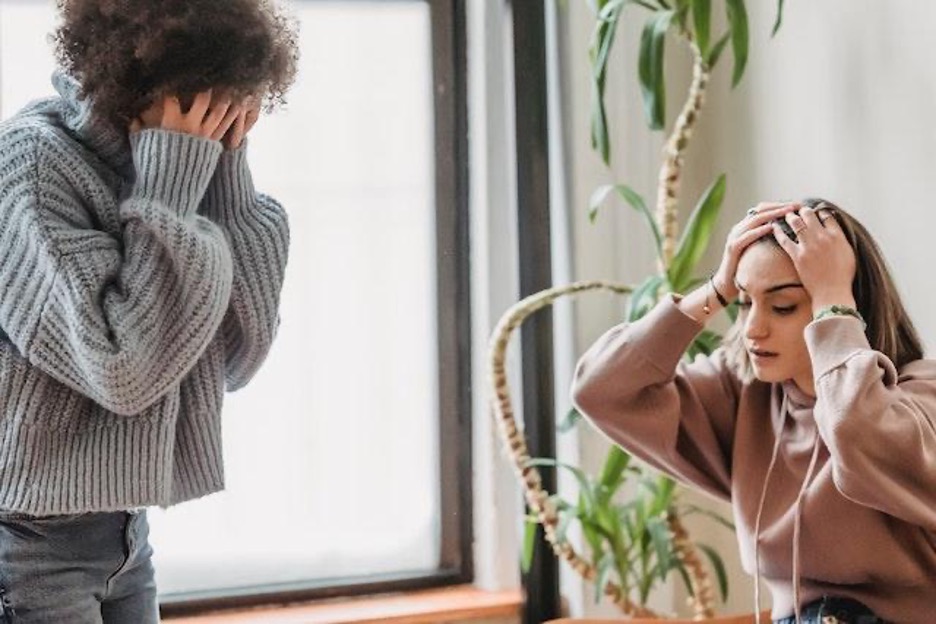 Be honest and upfront
As much as giving the same type of energy back to your uncommunicative roommates may satisfy your cravings for revenge, it will only make the situation worse in the long run. Don't be passive-aggressive in return to them being passive-aggressive, as much as you want to.
If you want your roommate to be clear and honest with you, you need to set the standard by doing so yourself. Sure, this does not guarantee that your roommate will land on the same page as you and learn to be more communicative, but it does encourage them to start doing so.
Figure out their preferred communication method
Some roommates are completely anti-confrontation and freeze up once confronted in person. This can result in them being hostile and unwilling to come to an agreement, or completely silent and disengaged from the conversation. Both can be equally frustrating and leave you further from a solution than you were at the beginning of the discussion turned confrontation. If you've noticed that any in-person discussions have gone wrong, seek alternate communication methods that can work better.
Is your issue stemming from one roommate in a four-person living situation? If all your discussions have been the four of you, the roommate at the center of the issue may feel like it is a three-against-one confrontation where they feel uncomfortable and targeted, leading to them shutting down or getting more aggressive to defend themselves rather than engaging in a healthy, effective conversation. If that is the case, consider facilitating a one-on-one conversation so that both parties can feel like they are on the same page. If you do go with this approach, make sure you are not unfairly making any one person the designated spokesperson of the household that dictates the opinion of three people.
If you have been communicating solely over the phone – you may be creating issues unknowingly. As much time as we spend on our phones, a lot can be left unsaid when it comes to communicating via text or messaging apps. If you are attempting most of your conflict resolution through text, it may be hard to figure out what the other person is really thinking, or worse, get them to reply and talk as you would in a face-to-face conversation. Talk to your roommate to figure out a time that works best for both of you to sit down and have an in-person discussion.
Can a solution be met on your own?
Sadly, some people will just never get the memo and continue to do their own thing, without sparing an extra thought to how it can impact those around them. No matter how many attempts to get you and your roommates on the same page, you may find yourself stuck at a standstill with you being the only one willing to communicate and work on the issue. If this is the case, one of your only options may be to figure out a solution that you can carry out on your own to minimize or end the issue at hand.
For example, one issue may be that your roommates have been using your dishes, leading to them being always dirty when you need them, or missing from the kitchen entirely. No matter how many times you have asked your roommates to either stop using your dishes or wash them right after using them, the issue can unfortunately persist. If this is the case for you and your roommates, the solution may just end up being you storing your dishes in your own bedroom where your roommates can no longer access them, forcing them to use their dishes or get their own. This can be seen as an aggressive approach, but it may be the only thing you do to ensure that a solution is met when you are living with uncommunicative roommates and you have exhausted all other options.
Living with others can be a difficult situation for just about everyone. If even just one person is being uncommunicative, it can make the situation worse. With these tips in mind, you can help yourself navigate the rest of your lease while minimizing conflict and keeping yourself sane.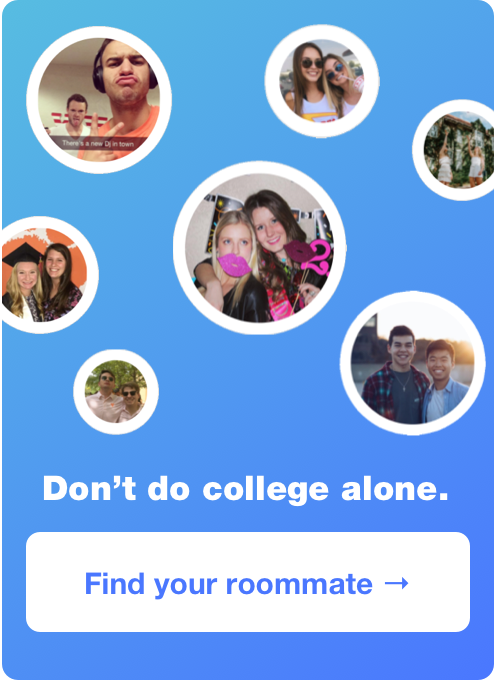 Interested in using our roommate matching formula to find the perfect college roommate for you? Create a profile & take the roommate quiz on Roomsurf! Get Started