Making the Most Out of Rooming with Strangers
Roommate horror stories are nowhere near rare when it comes to discussing different experiences. There are multiple themes when it comes to these horror stories: roommates leaving dirty socks everywhere, throwing surprise parties with no prior notice, the cat that seems feral but is actually your roommate's pet. Despite the cause of the "horror" aspect, many think that things between roommates go awry just because the roommates were strangers, to begin with. There is often a common thread of how living with a stranger can go wrong so easily - you barely know the person and you are suddenly living with them and expected to get along with them from the start.
However, do not think that living with a stranger is a guaranteed start to your very own roommate horror story. Living with a stranger does not have to be the worst living situation you can find yourself in - it can actually turn out to be the best living situation you could expect. If you find yourself having to live with a stranger due to unforeseen circumstances like a canceled lease or your original roommate leaving to study abroad, here is how you can make the most out of rooming with a stranger: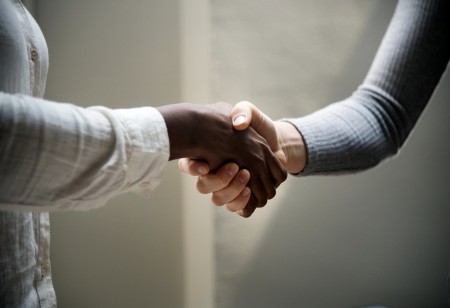 Get to know them
When you are rooming with a stranger, you are going to have to be comfortable enough with them to share a living space - something that is very personal for many. This does not mean you have to be best friends with your new roommate, but you do want to be comfortable enough to have that personal connection with them. When you first get your new roommate's contact information, try reaching out to them to get to know each other. This can be anywhere from giving a smaller and written self-introduction through email or a messenger app, to arranging to meet up before moving in together.
Getting to know each other prior to moving in is helpful because it will help you feel more comfortable when you are moving in. You won't have to feel anxious about how your first conversation will go on top of moving-in stress because the first conversation or two will already have gotten out of the way prior to moving in. When getting to know each other, you may also want to talk about each other's living habits. Some questions you may want to consider asking include:
Are you a morning or night person?
How social are you? Do you expect to have guests over frequently?
How often do you clean, or what is your preferred level of cleanliness?
What are some issues that you had with previous roommates?
Accept the opportunity for more personal time:
When you are rooming with a stranger, you are not necessarily expecting to become best friends with them. Meaning, you are not expected to spend every waking moment together. Yes, you may want to cook a meal or two together every so often or sit down to watch a few movies, but you aren't expected to do everything at home with them at your side.
If you are living with your close friends, it would be harder to say no to hanging out when you live together. Time to yourself to catch up on your favorite show with a pile of snacks at your side may turn into a full-blown friend hangout that you did not expect when your roommate catches the drift of your downtime. You may face a situation where your roommates get offended when you say no to hanging out, or you may even find yourself overworked when you start saying yes to hanging out instead of spending time getting rest or doing homework.
Rooming with a stranger creates its own boundary. You can still hang out with them when you would like to, but there shouldn't be an expectation to spend an excessive amount of time with them.
You get the opportunity to experience new things:
When living with a stranger, you get the opportunity to meet someone new - someone that you may not have met if not for the fact that you had to live with them. This can mean living with someone that is a different major than you, someone from a different upbringing, etc. Depending on how social you are, rooming with a stranger can be a very big opportunity to branch out of your small circle of tight-knit friends.
If you are used to hanging out a certain cultural group, you and your new roommate can share more about each other's cultures through new traditions and cooking each other meals. Or, if you and your friends have gotten so close because you have so many shared interests and hobbies, you may not have been branching out much further than what you are used to or past your own personal interests.
Rooming with a stranger doesn't mean you have to live out the entirety of your lease in discomfort - make the most out of rooming with a stranger by seeing it as an opportunity.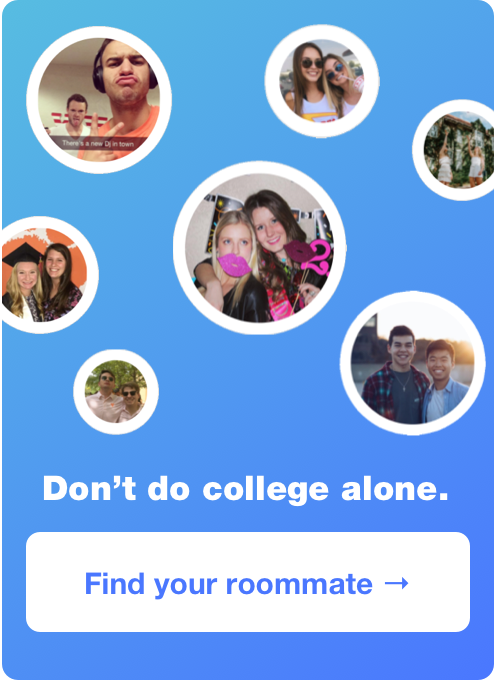 Interested in using our roommate matching formula to find the perfect college roommate for you? Create a profile & take the roommate quiz on Roomsurf! Get Started