What to Do When Your Roommate Must Approve Your Subletter
There are many reasons why you may want to move out of your apartment in the middle of your lease. Whether you are studying abroad, accepting a job or internship in a different city, or simply want different roommates, you're responsible for finding a subletter to take your place. However, if you live with roommates, this may be a little more difficult as your roommate, along with your landlord, must approve the subletter.
It can be a long and frustrating process to find a subletter, but in the case that you have to get your roommate to approve them, here are some ways to make it a little easier.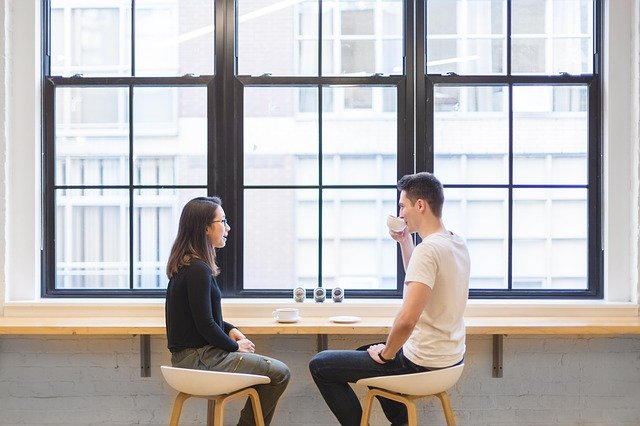 Via Pixabay
Notify Your Roommate That You're Moving Out
The first, and most important, step to getting your roommate to approve a subletter is to notify them that you are moving out. Sit them down and have a conversation about moving out and that you must find someone to replace you. Give your roommate details about when you expect to move out and what you are planning to take with you.
Let your roommate know that they will have to approve the subletter you find. This will prepare them and put them into the mindset of living with a new roommate, making the transition easier.
Ask Your Roommate About Their Preferences
While you are talking to your roommate about moving out and finding a subletter, ask them what they appreciate and desire in a roommate. You don't want to stick them with someone that will make their life miserable after you move out. What kind of person do they get along with? Do they have a preference as to the subletter's age or if they are in school?
Screen Your Subletter
Once you have found someone, or multiple people, who are interested in subletting your room, it's time to thoroughly screen them. Meet with your subletter in person and ask them to fill out an application for your landlord. This is important because it will inform you if they have been evicted before and their financial situation. You don't want to be left with the rent if your subletter doesn't pay it one month.
Next, get to know what kind of person your potential subletter is. Do they party a lot? What do they expect out of a good roommate? This will help you decide if they are a good match for your roommate.
Introduce Your Roommate
If you have determined that the subletter you have found is a good fit to take your spot and will probably get along with your roommate, it's time to introduce them. Schedule a time for all of you to get together, preferably in the apartment so they can get a feel for the atmosphere. Let your roommate interview your subletter about their lifestyle and personality. Your roommate will appreciate having a say in the decision and getting to know their potential new roommate.
Be Considerate of Your Roommate
It can be frustrating trying to find a subletter, especially if you are on a time crunch. You don't want to throw the first person who wants to sublet your room at your roommate, though. They may be a terrible match with your roommate and make their living situation unbearable. This would leave your roommate with a bad taste in their mouth about you.
Consider your roommate's feelings and lifestyle when interviewing your potential subletters. It may take some extra time to go through a couple of different people, but it will be worth it for both you and your roommate in the end.
Get Your Landlord's Approval
Once you have received your roommate's approval, it's time to notify your landlord that you have found someone to sublet your room to. They have the ultimate say as to whether you can take someone on as a subletter. Their decision is usually based on financial information such as a credit check and a background check.
Ask your subletter to complete an application for your landlord to officially get the subletting process rolling. Your landlord may also want to meet their new tenant in person, which you should schedule and be present for as well.
Getting Approval for Your Subletter
Subletting your apartment is no easy task and getting your roommate's approval of your subletter doesn't make it any easier. While you may want to let the first person interested take the room, it's important to consider your roommate's feelings, screen the subletter, and introduce them to your roommate before you ask for your landlord's approval. Since your roommate will be the one living with the person, they should have a say in the decision of who takes your room.
Be patient and considerate throughout this process. Taking the extra time to find a subletter that your roommate will approve of will pay off in the end.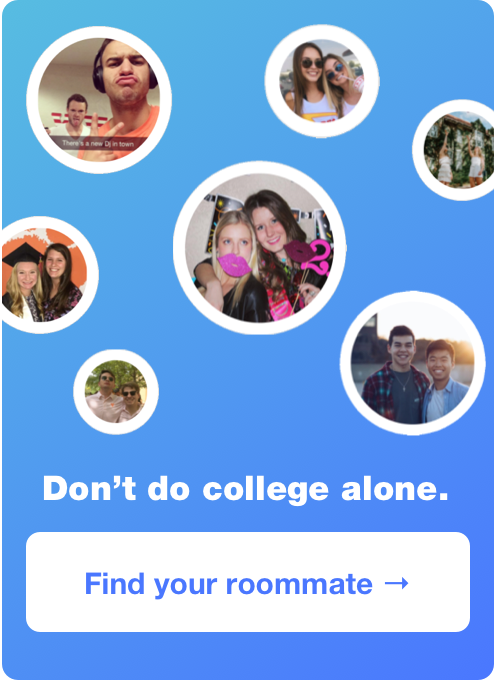 Interested in using our roommate matching formula to find the perfect college roommate for you? Create a profile & take the roommate quiz on Roomsurf! Get Started