What To Look For In A Roommate
Finding a great roommate can sometimes seem like an impossible task. You're looking for someone that you'll be sharing your space with for likely an entire year. Of course, you know what you want in an ideal person, but what really matters when it comes to looking for a roommate?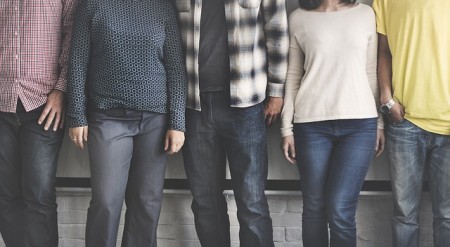 1. Compatibility in living styles
There is no one perfect roommate for everyone. Because everyone has a different living style, the right roommate for you will largely depend on how you live. It is of the utmost importance that you and your roommate figure out what your style of living is and whether or not they will work well together.
Ideally, a great roommate will have almost the exact same living style as you. You may be tempted to live with someone with a completely different way of living, but usually this ends up in annoyance, and further down the line, conflict. The best way to avoid those scenarios are to choose a person that lives in a similar way.
Think about what a typical weeknight or weekend might look for you. Are you someone who likes to stay in most of the time? Do you prefer things to be quiet or do you like playing music and TV shows out loud? Do you enjoy having friends over all the time or would you rather meet them somewhere else? Are you an early riser or do you stay out late? All of these questions will lead you to your living style. It may seem like common sense, but if you like to enjoy the quiet and relax in the evenings, you aren't going to want to live with someone who likes to invite people over and play loud music.
Another big concern about living style is cleanliness. Most arguments that happen between roommates occur because of differences in how clean the apartment should be. Have an honest and frank discussion with a potential roommate. Ask things like, "How do you feel about clutter?" and "How long would you let dishes sit in the sink before cleaning them?" This will help you gauge what kind of mess each of you thinks is normal. If you have similar opinions on what needs to be cleaned and when, then you've likely found a great potential roommate. If you have quite a few differences, then you may want to find someone else.
2. How they handle conflict
Even though this process of finding a good roommate means cutting down on potential conflict, there will still inevitably be an argument about something. Knowing how this person argues is essential to understanding how they will act when something may go wrong. You should also think about how you react when conflict happens. Some questions to ask and think about may be: Are you confrontational or do you avoid problems? How do you handle issues that occur between friends?
When it comes to someone being your roommate, you aren't necessarily looking for a person that handles conflict in the exact same way that you do. However, you may already know that you don't like handling things in a certain way, and if that person does, then it might become a bigger issue in the end. For example, if you know that you don't like loud, confrontational people then you should avoid roommates that react in this way.
3. How responsible they are
This one can also be difficult to gauge, especially if you don't know a person very well. It can also be kind of awkward because it can often bring up topics like money and savings. However, regardless of how difficult this conversation may be, it is very important to know this information before signing a lease with someone. Choosing someone that is irresponsible with money means that there will be lots of roommate conflicts down the line.
Firstly, a potential roommate shouldn't have problems with deadlines. If they consistently find themselves forgetting to pay rent in the past, then it is likely to continue and will then become your issue too. You don't want to be stuck having to cover their half of the rent or chasing them all the time to pay you back. If they've never had to pay rent before, maybe ask about how they are in school with turning things in on time. This is often another good indicator of how responsible they are.
As always, remember that nobody is perfect and neither are you! Finding a great roommate doesn't mean finding a perfect person, it just means finding someone that you will be comfortable and happy living with. It is totally fine if there are some things you can compromise on and others that you care deeply about. Trying to find the right roommate isn't a strict process, so remember to always trust your instincts.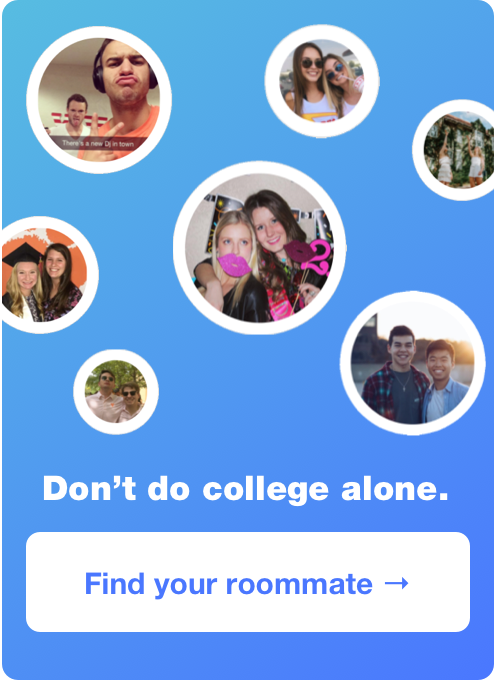 Interested in using our roommate matching formula to find the perfect college roommate for you? Create a profile & take the roommate quiz on Roomsurf! Get Started