6 Great Fall Activities to Do With Your Roommates (For Free)
By Aaron Swartz
If you're on the East Coast and you've been outside recently then you know as well as anyone that fall is officially here. The temperature is dropping, the leaves are changing, and those particular fall flavors are starting to make their way into food and drink everywhere. It's a great time for you to get out there with your roommates and have a blast — or stay inside and cozy up as the weather cools even further. Either way, if you're looking for the best ways to enjoy the fall with your friends, here are six great activities you should try this autumn that won't break the bank.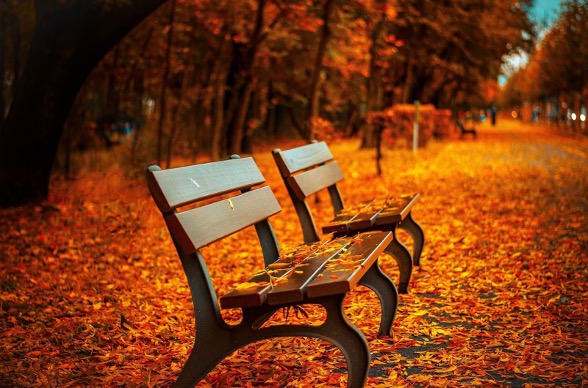 1. Go On a Fall Hike
When most people think about fall the first thing they think about is the leaves. The changing colors of fall foliage are simply beautiful, so why not go out and take it all in? Going on a fall hike with your roommates is a great way to get out of the house and take in the great weather and scenery. A lot of parks and hiking trails are open to the public at no cost, which means you can enjoy a great day out without emptying your pockets. Take some photos along the way to remember just how beautiful it is out there, before winter hits and we're all stuck in cold greyness.
2. Build a Blanket Fort
There are those of you who might think that building a blanket fort is childish. To those people, I would say "absolutely not!" Blanket forts are an absolutely fantastic thing to do with your roommates, and they're only limited by your imagination. You can shove a couch and an armchair together and create a great little crawlspace, or you can use blankets and engineering know-how to turn your entire living room into one massive fort. Then you can get cozy inside and bundle up against the fall chill, watch a movie together, or just talk and play. There's nothing wrong with a return to childhood, so get the blankets and pillows and get building!
3. Leaf Piles
The biggest immediate association most people have with fall is — wait for it — fallen leaves. And while they can be really annoying if you have a yard you're trying to keep clean, they also present a unique opportunity for a really fun part of fall: leaf piles. If you have a yard, then great! Rake together all the leaves and dive right in! If you don't, then take a look around your area for public parks, where you can do the exact same thing. Jumping into a leaf pile, throwing leaves at your friends, burying each other, it's all a ton of fun! You should definitely consider making a leaf pile as part of your fall plans.
4. Build a Campfire
As the temperature drops this fall you need to start finding ways to stay warm. One great opportunity the changing weather provides is building a campfire. Campfires are a great way to spend an evening or night with your friends. You can roast marshmallows, tell spooky stories, or just hang around and enjoy the warmth and the firelight. If you have a hint of a pyromaniac streak (and who doesn't) then building a fire with your roommates is a great way to spend your fall.
5. Go to a Farmer's Market
Farmer's markets are great! They're full of all sorts of unique stalls, great products and produce, and some great people. In the fall, with the weather getting cooler and everyone wanting to enjoy the season, going to your local farmer's market is even better! Swing by with your roommates and take a look at all the great stuff around, enjoy the weather, maybe grab a cup of hot cocoa and keep yourself warm. If nothing else it's another great excuse to get out and enjoy the weather, so be sure to drop by your area's market for a great day out.
6. Get Ready for Halloween
All Hallows Eve is the perfect cap off to October and it's one of the heights of the fall season, so you and your roommates should absolutely prepare to celebrate! You can come up with a group costume, DIY some decorations for your home, watch some spooky movies and just generally enjoy the most haunted part of the year. Halloween is a blast, so make sure you enjoy it with the important people in your life.
Fall is a fantastic time of year with a lot of great things you can do. Whether you're exploring the season and playing in the leaves, or staying inside and cozying up with your friends and family, there are a ton of options for how to spend the autumn months. With this list, you've got a couple of great ideas for how to make the most of the fall without making the least of your bank account. Have fun out there!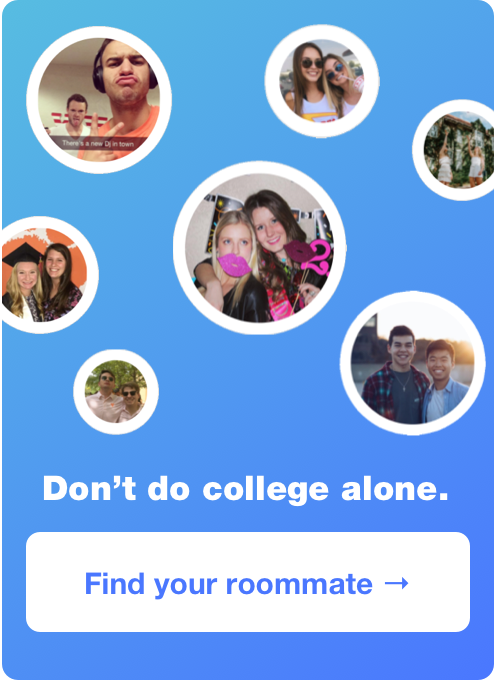 Interested in using our roommate matching formula to find the perfect college roommate for you? Create a profile & take the roommate quiz on Roomsurf! Get Started