7 Ways to Break the Ice With Your New Summer Roommate
When you get a new roommate, there is always that introductory period that can get kind of awkward. Getting to know each other, learning about preferences and interests, and gauging their personality doesn't come without some uncomfortable and awkward moments, which is where icebreakers come in! Icebreakers are simply activities and conversations that you can have with your roommate to help get to know them better without the weirdness of the process feeling like a police interrogation.
If you're getting a new roommate this summer, here are seven ways to break the ice!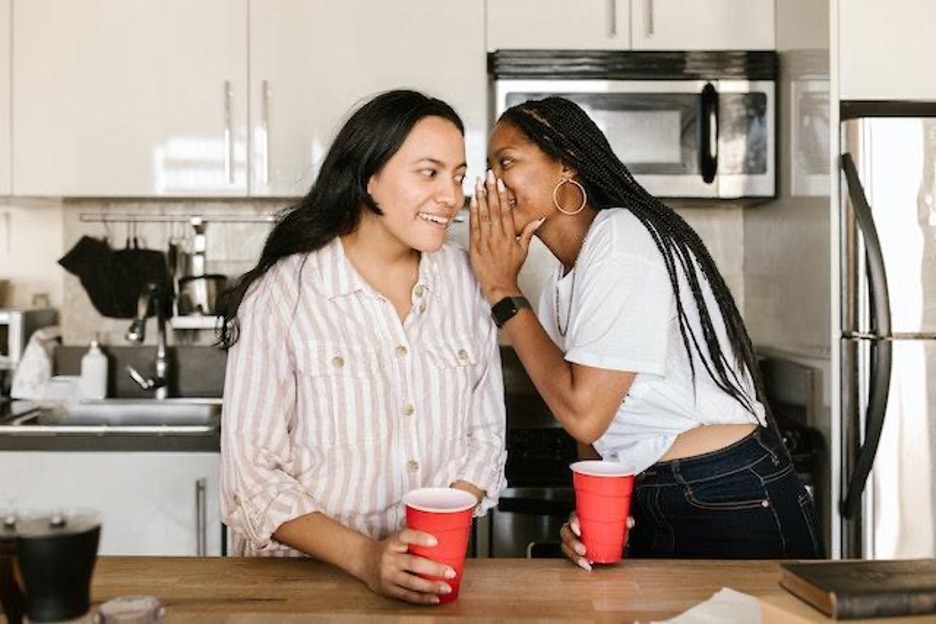 1. Start on Social Media: In a digital age, so many of us make connections on social media before meeting face to face. Meeting in person with a roommate may not be possible for a lot of reasons at first, whether it's because you live in a different area or have conflicting schedules. In any case, try to get to know your roommate first on social media by following any pages or accounts they may have on Twitter, Instagram, Snapchat, Facebook, etc. Doing so will give you the opportunity to interact with their posts and also give you insight into what their interests are, what activities they like to do, and their personality as a whole.
2. Take a Roommate Compatibility Quiz: Most roommates have a few things in common that help them make the decision to live together. Even though you may already be firm in who you are living with, it doesn't hurt to take a roommate compatibility quiz to understand your roommate's schedule, living preferences, and boundaries. Roommate quizzes typically ask questions about bedtimes, smoking and drinking habits, cleanliness, having company over, and more. Having a clear idea of what your roommate is like to live with not only helps break the ice, but also helps facilitate a healthy dynamic between the two of you.
3. Help Each Other Decorate: Move-in day is finally here! You and your roommate are eager to move into your dorm or apartment together, and nothing is more exciting than taking out all of your belongings and making the place your own. Of course, you and your roommate are going to have different bedrooms that you can unpack and organize separately, but a great ice-breaking can simply be the two of you decorating your shared space together. Hanging pictures, putting furniture together, unpacking boxes and storing items, adding lights and plants, etc. can all be activities that can help you both get to know one another and connect on a deeper level.
4. Explore Campus Together: With your apartment or dorm unpacked, decorated, and organized, it's now time to explore your campus and surrounding city together. Whether the two of you are new to the area or are familiar with the town or city, going out and exploring together is a fun way to get to know each other and break the ice. Whether it's stopping by campus favorites, going to get coffee, taking public transit downtown to famous landmarks and popular tourist spots, or strolling around the park, taking this time to venture outdoors can bring you two closer together.
5. Make a Playlist for Your Roomie: If you follow your roomie on social media, it is likely that you have gained some knowledge about their favorite genres of music, beloved artists, and their overall music vibe. Making a playlist is an interesting way to bond and break the ice with your roommate, as it shows you not only pay attention to those small details others might pass on, but you also are thoughtful enough to make the effort to do something nice for them. On whatever music service you use, whether it be Spotify, Apple Music, Tidal, etc., you can put together a playlist of songs that reminds you of your roommate, songs that you guys have bonded over, or songs that you think they might like based on their preferences.
6. Prepare a Meal for Them: Many people say that cooking is an act of love, and what greater way to show your roommate some love than by preparing a meal for them? As you've gotten to know your roommate on social media and in person, there's a good chance you've gathered some information about the type of foods they like. Going off of their preferences, make a meal for them! Sitting down and enjoying a meal together (that you made for them) will definitely make them feel special and help break the ice.
7. Throw a Party Together: After moving in together, there is nothing more fun than having that first official party to commemorate the special occasion. Take the time to sit down and brainstorm with your roommate about a party theme, who you're going to invite, the type of food and drinks that are going to be available, music, and more. Planning this type of event together will help break the ice and strengthen your connection, and having the chance to let loose and enjoy the fun together will prove that you both are a solid pair!
Though meeting and connecting with a new roommate can be awkward at points, these different icebreakers will help ease those initial feelings and help the two of you become close friends!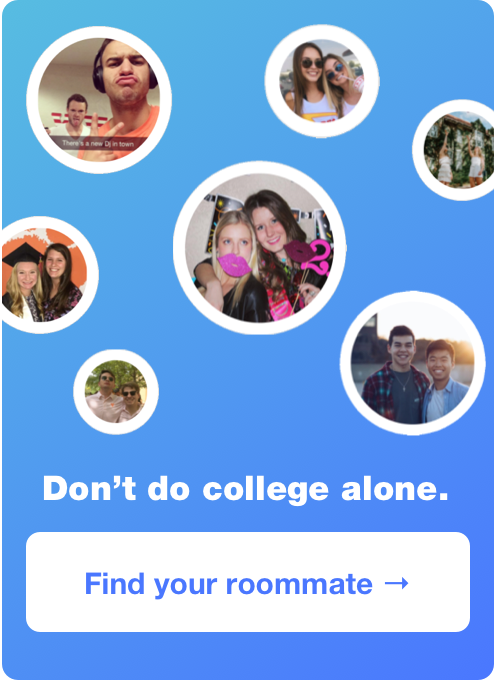 Interested in using our roommate matching formula to find the perfect college roommate for you? Create a profile & take the roommate quiz on Roomsurf! Get Started