Are You Ready to Leave Roommate Living Behind?
When most people think about college living, they think about sharing a dorm room or housing with lots of other college students. For some, this works. Living with roommates has lots of benefits like reducing costs and creating a social environment. On the other hand, roommate living isn't the right solution for everyone. At some point, especially as you get more serious about your degree, you may start to wonder if roommate living is still the right option for you. Coming up in this article are 5 statements that you might relate to which will help you decide if it's time to leave roommate living for good.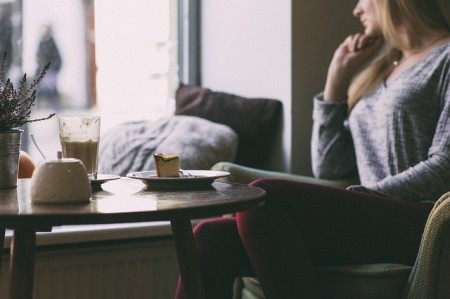 1. You like having your own space
Are you constantly organizing and decorating your room? Do you find that you often hang out in your room rather than in shared spaces? Treasuring your own space is a good sign that you might enjoy living alone. Lots of people have issues when sharing spaces whether it is differences in cleanliness or noise levels. Because of these issues, or other things, some people just find it easier to be in a space that is solely theirs rather than having to be out with others all the time. If you often find yourself seeking out your own room regularly, then you will likely benefit from living by yourself.
2. You enjoy quiet time
Living alone often means that your life will be a lot quieter than it would be with roommates. If you are used to people always being around and talking, watching TV, listening to music, cooking and other things, then you might find living on your own to be kind of a shock. Some people become really uncomfortable when dealing with silence. Some people really love silence and find it very important for thinking, relaxing, and working on schoolwork.
If you are someone who likes the noise and bustle of living, then you might not actually enjoy living alone. You may begin to feel uncomfortable and bored with all the empty time and space you have. Alternatively, if you find yourself savoring quiet time, then you may really love living alone.
3. You feel safe on your own
Safety is something that should be of the utmost importance. While you may not think of it all the time, feeling safe or unsafe can take a huge toll on your life. Living with roommates offers an extra sense of security because you know that someone is close by. Having roommates can also be beneficial when going to and from an apartment or house. Alternatively, it is much easier to feel unsafe when living alone. Sleeping alone can also be anxiety-inducing and could affect your sleep if you are up all night wondering if something bad will happen.
This can be especially important if you are female. Unfortunately, it is often more difficult to live alone as a woman. Especially when leaving and arriving at night, things could become a little more precarious than during the day. If you feel comfortable in defending yourself or that your neighborhood is sufficiently safe, then you will probably be just fine living alone.
4. You are responsible with money
Living alone also means that you are responsible for paying the rent and utilities all on your own. You should first make sure that you have enough income or savings to pay the required rent each month. You don't want to end up in a situation where you cannot pay rent. You should also be punctual and feel comfortable paying bills on time each month. You will have to coordinate things like rent, electricity, gas, and internet. All of these can take time and effort to set up.
5. You've had roommate issues in the past
One of the main reasons people consider living without roommates is because they've had issues with roommates in the past.
Sometimes it can be very difficult to find the right people to live with. You may have had issues with living with friends than turned sour. You may have had trouble with people paying on time or cleaning in a way that suited everyone's needs. Because of all these issues, you may be done with trying to find a good roommate and decide to live on your own. Not having roommates also cuts down on potential roommate conflicts! Lots of people love living alone for this very reason.
The decision to live with or without roommates is a very important one. Your living situation can really affect your mental health and your success in school as well as your social life. Before making this decision, be sure to think carefully and honestly about your own situation. You should feel confident that living alone will help you feel comfortable and happy.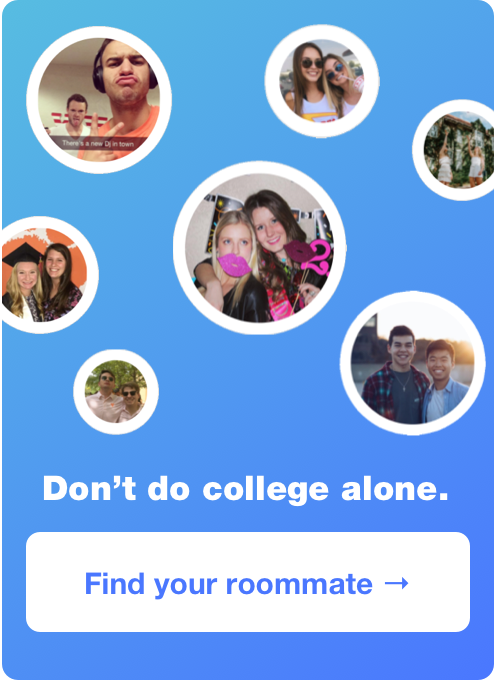 Interested in using our roommate matching formula to find the perfect college roommate for you? Create a profile & take the roommate quiz on Roomsurf! Get Started