Holiday Activities To Do With Your Roomie
The holiday season is already in full swing, which means that the best time of year for college students has officially begun!
How can winter break be the best time of year for a college student? The weather is cold (or at least colder). Everyone usually gets the campus bug by the end of the semester. Students are worn down and exhausted after a long, hard semester and it is not over until Finals Week is over, which is usually the most brutal week of the entire semester. And most college students go home, unable to hang out with their friends during the precious little free time they do get.
On the other hand, the semester is so close to being done, you students can almost taste it. Once you power through these sick weeks, the rough end of the semester, that awful Finals Week, you are done. And you get an almost month-long break! You get to rest and recuperate, knowing that you never have to return to the classes you just finished in the fall. And sure, you might not get to hang out with your friends, but now you get to hang out with your family, if only for a little bit. And hey, it's been a whole semester since you really got to do that.
But probably, one of the best aspects of this time of year for college students is the making and creation of their own holiday traditions. As the fall semester comes to a close and you find yourself having more time, you get to decide how you spend it and how you want to celebrate the upcoming holidays.
Whether you are living in a dorm or in off-campus housing, this is your time to start deciding how you (and your roommates) want to celebrate the holidays. You are on your own for the first time and while you may and probably do enjoy your own family's holiday traditions, you can start to make ones specifically for you and where you are in your own life.
You have your own little family when you are at college, most usually with your roommate. Any holiday activities you want to do, you will probably be including them in it as well. You both want to get into the holiday spirit and celebrate the holidays on your own terms before you have to return home. So, if you are looking for some holiday inspiration, then read on for some suggestions on holiday activities you can do with your roomie!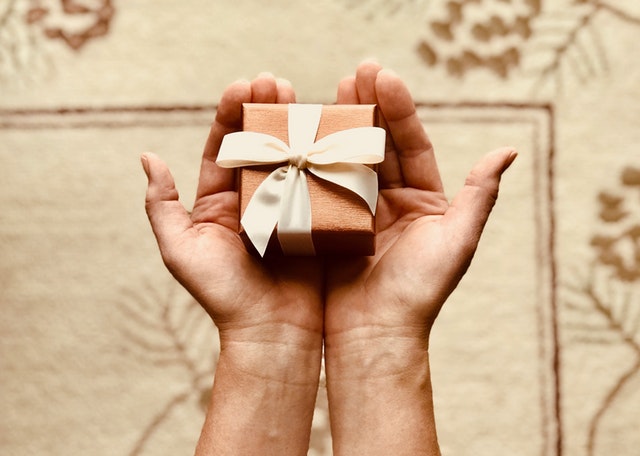 Holiday Decorating
A great way that you, your roomie, and your apartment can get into the holiday spirit is to go and shop for some holiday decorations for your home. You can go as overboard or underboard as you like (or at least as far as you and your roommate can agree on). Maybe you like simple touches and your roommate likes to cover every surface with things. Maybe you like the traditional colors of the holiday and they like to include a more eclectic color palate into their decorations. Perhaps the two of you even celebrate two different holidays during this season.
Because it is a shared space, you both want to be on the same page about how you are decorating. If you are Jewish, then you might not want to come home to study for a final only to find that every flat surface has a Santa placed upon it that is smiling down at you. And if you celebrate Christmas, you might want to make sure your roommate is really on top of their fire and safety game if they light their menorah and leave.
You also want to make sure you are on the same budget. You never want to come home and your roommate has gone shopping and decorated the entire apartment only to hand you a receipt and say, "You owe me half." Especially if this was never discussed ahead of time.
By going shopping for holiday decorations together, you guys both have a say in what it will all look like, which holidays are represented, and, of course, how much money is spent. Shopping for holiday decorations is a huge part of the fun. Do you like classic white Christmas lights, or do you prefer flashing, colorful ones? Do you want to use a real menorah, or an electric one this year? You get to make those fun choices together, which can be a real bonding experience.
Then the actual decorating process is the next step! Whether you are a perfectionist who has to have their home design look like it is out of a magazine or if you get enough satisfaction out of throwing a few decorations around haphazardly, you get to make your apartment look the way you want it to look. And doing it with help is always preferred and you and your roommate can turn the decorating into a tradition, that you carry on each year that you live together or for you to take on as your own tradition wherever (and with whoever) you live.
***This next section is aimed at those who celebrate Christmas***
If you do happen to celebrate Christmas and your roommate does too (or at least is interested in participating in the holiday as an onlooker), then a wonderful bonding experience for you and your roommate can be centered around the Christmas tree.
The first step is to go and select your tree. You and your roomie can go together and pick out a tree that is the perfect fit for the two of you. Maybe you like a real, classic fir tree. Maybe you are not about the mess that a real tree will make, and a fake tree is a better fit for you. Whether you are going to the Christmas tree lot or down the Christmas tree aisle at the store, go together so that you are both happy with the tree that is picked. After all, it is going to be in your shared space so you both need to be happy with the choice that is made.
Then you can decorate the tree, once you have it set up in your living room. Are the two of your interested in handmaking your ornaments? Do you have ornaments from home you want to use to make an eclectic and hodge-podge design on the tree? Do you want to buy an entirely new set of ornaments and create it with both you and your roommates' tastes in mind? This tree is a self-expression of you and your roommate, so you can have as much fun with it as you want. Pick a color scheme. Choose a style. Hang those ornaments! And have as much fun as you can while doing it.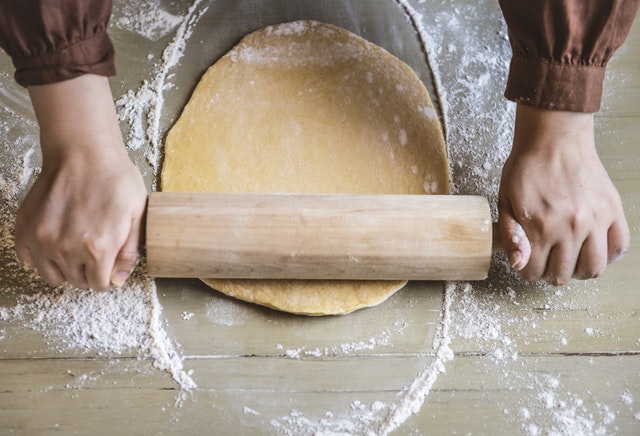 Baking or Cooking
Another really great holiday activity to do with your roommate to get into the holiday spirit is baking or cooking! This activity is particularly awesome because just about every holiday has some kind of special food that goes along with it, so you and your roommate can find something to make no matter what holidays the two of you celebrate. You can cook something savory or you can bake something sweet—it is really up to whatever you and your roommate are craving.
Do all the steps of the activity together. Decide what you want to make. Pick the recipe that seems the most delicious (or the most manageable for your cooking skills). Go out and get the ingredients that you need (that way everyone splits and foots the bill equally). Then go home and get your cooking game on!
Then when you are done, you can enjoy the simple act of breaking bread together. Use the time to talk about your hopes and dreams for the holiday season and the upcoming year. Or you could talk about nothing important at all and just use the time to sit together and breathe. You can even invite others to come and join you for a holiday treat—after all, it is easier to cook for a lot of people than to cook only a single portion for just two.
If you are not sure what foods or recipes might be a good idea, here are some suggestions provided for you below. Each of the three major holidays of this season, Christmas, Hanukkah, and Kwanza, each has dishes represented.
Hanukkah
-Potato Latkes
-Jelly-Filled Donuts
-Brisket
-Sweet Noodle Kugel
Kwanza
-Cheese Grits
-Black Eyed Peas
-Mustard Greens
-Apple, Marshmallow, and Yams
Christmas
-Peppermint Bark
-Christmas Cookies
-Mashed Potatoes
-Pecan Pie
Enjoy your adventures in the kitchen and be sure to try new things as well as stick to the old tried and true favorites so you can continue making your own new holiday traditions!
Present Swap
Something fun that you and your roommate can do to celebrate the holidays, as well as your fondness for each other, is to have a mini present swap. It is mini because it only between you and your roommate, but that does not make it any less special.
College students are notoriously low on funds, especially at the beginning of the holiday season because of the gift buying many feel obligated to participate in, as well as the doctors visits from being sick, the purchasing of suitable winter clothes to augment their wardrobe, and their holiday travel plans. But buying presents is not about the amount of money you spent on each item. It is about the thought behind it.
So, pick a time to swap presents with your roommate before you both truly dive into Winter Break and part ways for the holidays. You can put a cap on how much can be spent or other silly restrictions like, it has to be a gag gift, or the gift object has to start with the first letter of the receiver's name, or even that it has to be something utterly useless to the receiver. Or you can find something really personal that you think they would truly want or need or find useful. There are so many options!
However you and your roomie want to play it, just let the gift show that your roommate (and the companionship they provide you) is important, valued, and cherished. And showing someone that you care about them is always a great tradition.
Movie Marathon
Most students find that the best way to relax is to watch a movie. And with so many college students having subscriptions to services like Netflix, Hulu, and Amazon Prime, as well as watching at the ever-popular movie theatres, watching movies together is now one of the most affordable pastimes. And there are so many movies that you can watch to get into the holiday spirit—there are literally thousands upon thousands of movies for you to watch.
Decompress from Finals Week and watch a movie with your roomie! You can make an event out of it and go to the theatres to watch the just-released holiday movies. There are plenty coming out this season, including a new animated version of "The Grinch" and "The Nutcracker and the Four Realms."
If you would rather stay at home and make it a comfy night in, you can also watch the following movies depending on what streaming service you have! Every film on the following list is available on at least one of the various streaming services.
- "Love Actually"
- "A Christmas Prince"
- "Eight Crazy Nights"
- "The Black Candle"
- "How the Grinch Stole Christmas"
- "An American Tail"
- "The Princess Switch"
- "The Hebrew Hammer"
- "Bad Santa"
- "The Women's Balcony"
- "White Christmas"
- "The Producers"
Give it a try! Watch tried and true favorites or maybe something new that came out just this holiday season. Make it a movie that you will both enjoy and make it a tradition you will be happy to keep alive year after year.
Your roommate is an important part of your life when you are in college. They are often your friend, your support system, and even your family. You do not just want to hare off and forget about everything that they do for you during the semester. Take the time to hang out, be with them, and make not only traditions but memories that you can keep for a lifetime.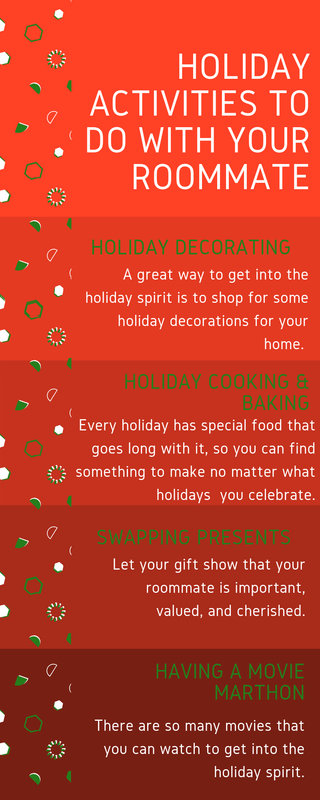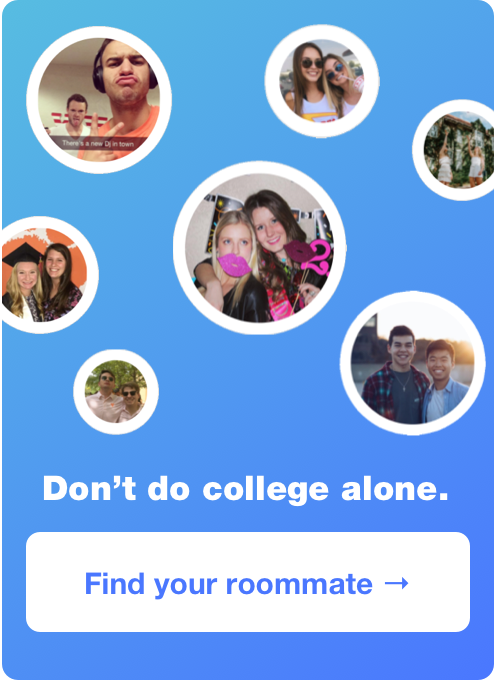 Interested in using our roommate matching formula to find the perfect college roommate for you? Create a profile & take the roommate quiz on Roomsurf! Get Started