How To Handle A Roommate Moving Out
No matter how hard you try to find the perfect roommate, situations may arise where your roommate may move out. It can be difficult to navigate, especially in an apartment with a lease where legal issues that may arise. When a roommate does move out, handling the situation calmly and effectively is crucial for moving forward and settling into a new groove.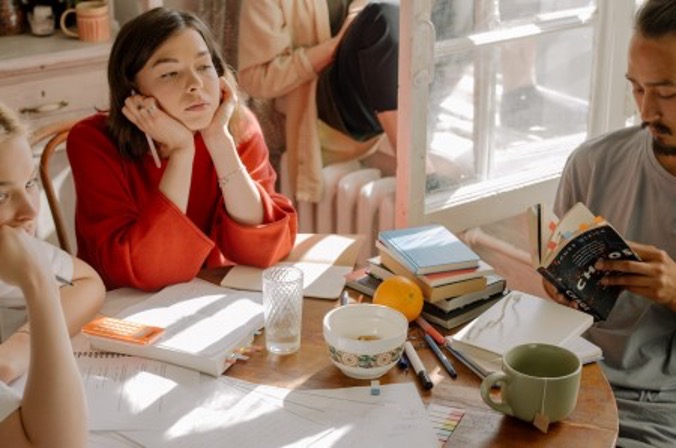 Image via pexels.com
Figure out belongings
If you and your roommate shared decorating duties, you will need to figure out who gets what. The simplest way to handle this is to look at receipts to see who purchased what. This way, you can see who paid for which items. The person who paid for the item gets it. If you are still arguing or you cannot find the receipts for an item, consider donating it to a thrift store or another organization. Make sure the person who is moving out is satisfied with whichever you decide.
Talk to your landlord
As soon as your roommate expresses that they are moving out, get in touch with your landlord. It is crucial that you proceed in a way that does not damage your relationship with the landlord, especially if you are looking to stay in the apartment and potentially bring in a new roommate. The landlord will walk you through how to proceed legally without breaking your end of the lease. If you are able to make rent, you are more than likely going to be okay with staying in the apartment. Otherwise, your landlord may not want you to stay. If you talk to your landlord, they will be more willing to help you with the situation.
Have them pay
The roommate who is moving out still may have to pay for things like rent and utilities for the remainder of the lease. If they fail to pay their share, you can take them to small claims court for the amount they refuse to pay. While you do not need a lawyer for small claims court, it may be a good idea to consult with one. If the roommate is on your lease, it is likely that the court will rule in your favor. The court may automatically rule in your favor if the roommate does not show up for court.
Find a substitute cotenant
You may want to have the roommate who is moving out help to find a new person to live in their place, but you should also be searching. When you do find a new roommate, be sure to have them fill out a rental application so your landlord knows who they are and can verify their rental history. This will help ensure that you can continue paying your share of rent and that you avoid legal issues. Avoid the temptation to bring in a new roommate without letting your landlord know.
Check out your roommate agreement
You may have a clause in your roommate agreement to protect yourself legally and financially if this situation arises. The agreement should say how much notice must be given, how much financial responsibility each roommate has, and other crucial information to help navigate the situation.
Communication is key
Communication is important in all aspects of having a roommate, but it is especially crucial to keep in contact through the process of moving out. If you need them to sign documents or pay their share of the rent, you will need to be able to contact them. Have multiple ways to contact them just in case you are struggling to get in touch with them. Remind them of their obligations to pay their share and to find a replacement roommate if needed. If you are struggling to get in touch with the roommate, let your landlord know as soon as possible so they can help navigate the situation.
Be kind to the landlord
Having a roommate move out is difficult for you and your landlord. It is not the landlord's fault that the roommate decided to leave, so be gentle with them. Be understanding of things that you may have to do in order to assist your landlord, and be willing to provide any necessary documentation and evidence in case it is needed. Keep your space clean, especially if you are moving out and your landlord is looking to show your space to potential new tenants. In general, be a good tenant for the remainder of your lease if you choose to stay. Your roommate moving out is technically breaking the lease and it gives your landlord grounds to evict the remaining roommate(s). If you want to stay, be sure to be an extra good tenant. Pay your rent and utilities in a timely manner and be on your best behavior in general.
Having a roommate move out can seem like an impossible situation to navigate with the legal issues that may arise, but knowing how to handle the situation can help you be sure you are taking care of it properly.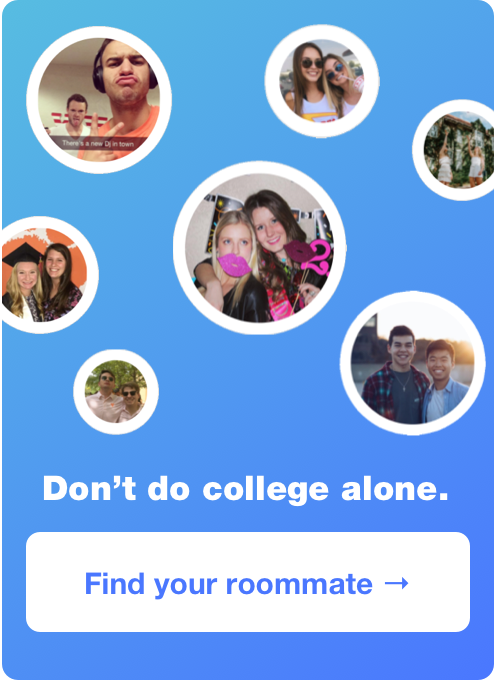 Interested in using our roommate matching formula to find the perfect college roommate for you? Create a profile & take the roommate quiz on Roomsurf! Get Started