How to Still Have Privacy When Sharing a Room with a Roommate
Living with a roommate has its pros and cons, with the biggest nuisance being the lack of privacy that often comes with sharing a space. Privacy can become even more scarce when sharing a room with another person. Jointly living in a home or apartment is one thing, but sharing a room is a whole other level of closeness. Along with sharing common areas like the kitchen, bathroom, and living room, your most private space, aka your bedroom, is also jointly
lived in.
There could be several reasons why you are sharing a room with your roommate, whether it be a space issue or a financial one. While it may seem like there is no means to having privacy in this situation, there are a few simple ways to both share a room and still have a small sliver to call your own.
Are you sharing a room with your roommate? Is the lack of privacy driving you mad? Here are five simple ways you can make your space more private.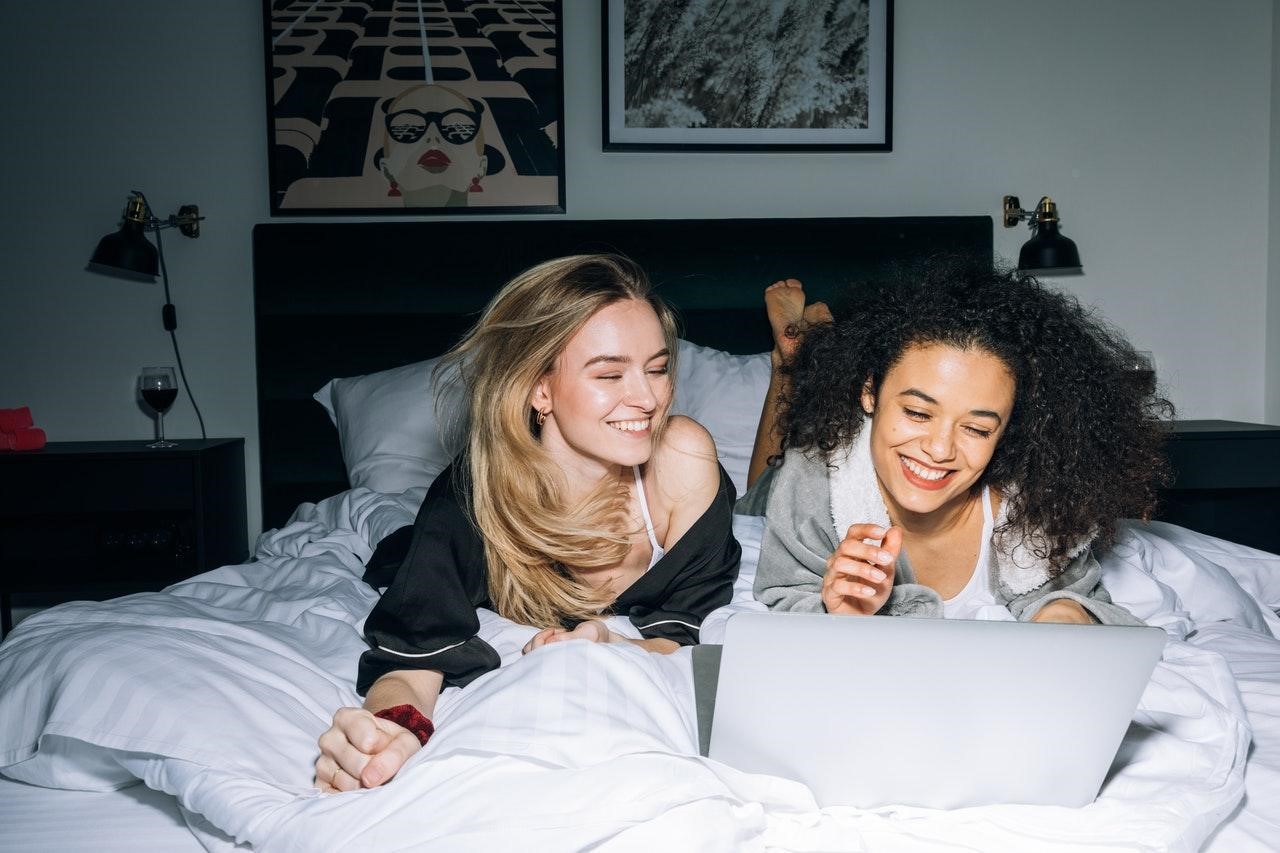 1. Try to keep your Possessions to a Minimum: One common issue when living with a roommate is the blurred lines between your items and the items of your roommate(s). Often, things like food, toiletries, or household appliances get used and mixed up, which can lead to frustration and conflict. Living in the same room can further complicate things. To avoid this, try to keep your possessions to a minimum-at least the possessions that are visible and in the way. Storage containers and storage furniture can help to organize your items and keep them out of the way of your roommate.
2. Invest in a Screen Room Divider: Depending on the size of your room, your space can feel very cramped and crowded. Simultaneously, your room can also feel less comfortable and, simply put, yours. To give your room a degree of separation, think about investing in a screen room divider. A screen divider adds a makeshift wall to your room, giving both you and your roommate some much-needed privacy, whether it be when you are changing clothes, hanging out with a friend, or unwinding after a long day.
3. Consider a Loft Bed: Remember earlier when I briefly mentioned the perks of storage furniture? While a loft bed does not offer optimal storage, it does give you a unique way to design the layout of your room and help you utilize your space better. A loft bed is like a bunk bed, but rather than having a bed on both the bottom and top, it has open space on the bottom for things like a desk or couch, with a bed on top. If your room allows for the space, a loft bed is a great option. You can have the privacy of being on another height in the room while relaxing or sleeping.
4. Make your Bed Private: In the case that you cannot get a loft bed or a screen divider for your room, another way to make your bed and living space more private is by purchasing something to cover up your bed, such as a canopy or a bed tent. Items like these are typically inexpensive and can help to give you a greater sense of privacy, whether you're wanting a bit of alone time for studying or sleeping.
5. Establish Specific Hours to Have the Room to Yourself: If you and your roommate have exhausted all possible options, one easy last resort to consider is to establish specific hours for each person to have the room to themselves. It sounds controlling and dictator-like, but it could be a game-changer for the both of you. And since many public spaces on and around campus have WiFi, your "banishment" won't be the end of the world for either of you – in fact, it may be a great opportunity to explore a park or go for walk.
Living with a roommate can be difficult enough, but sharing a room with them is a different level of closeness that can drive even the most level-headed to the brink of a breakdown. Though it can be difficult to compromise and live with your roommate in a room, there still are means to maintain privacy and have a space of your own. Whether it is by using a space divider or taking a step outside, you and your roommate can come to an agreement that works for the both of you.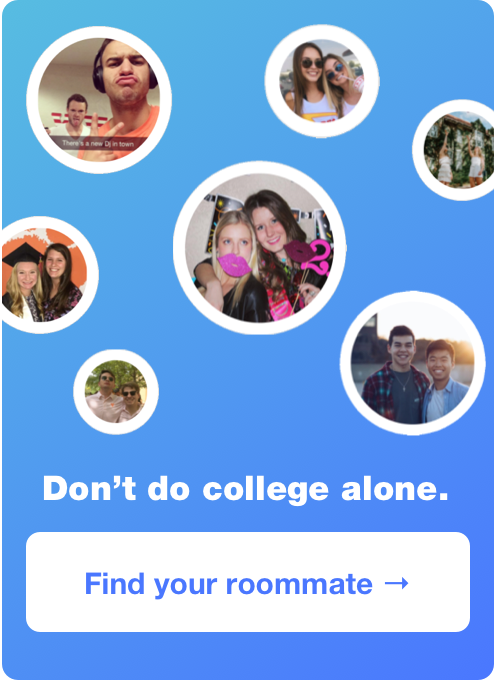 Interested in using our roommate matching formula to find the perfect college roommate for you? Create a profile & take the roommate quiz on Roomsurf! Get Started