How You and Your Roomie Can Stay Healthy Living in Close Quarters
As we are in the middle of a pandemic, many states have issues Stay at Home orders. Schools have decided to transition to remote classes, nonessential businesses have shut down across the country -- many of us are confined to the walls of our homes in order to keep ourselves and each other safe. Many college students have left campus and their student housing due to campuses being mostly closed and classes moving to be conducted remotely, however, many students are also opting to stay in their apartments and living with their roommates. You may be worried about how you can stay healthy and safe living in close quarters, but with several tips in mind, you can do plenty to protect you and your roommate.
Keep reading to see what you can do.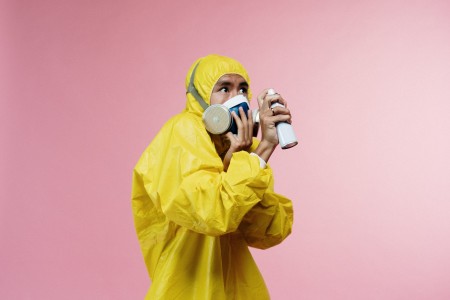 Stop sharing drinks/food
For those of you that are close with your roommate, you may be used to splitting drinks and food -- opting to drink out of the same cup and straw or using the same fork to munch on a meal. This is definitely something you should stop doing immediately. While you and your roommate may not be displaying any symptoms of sickness, you don't want to put each other at risk by directly contaminating one another just to save yourself the few minutes of washing an extra cup.
Minimize the dangers of leaving the house
If one roommate is still having to leave the apartment to go to work or go grocery shopping, they are at risk of exposing themselves and by association, exposing you. To keep every one of you in your apartment safe, you want to make an effort to "decontaminate" upon entry.
● Keep a container of Lysol/disinfectant wipes by the door, wipe down your door handle
● Take off your shoes, leave them outside if possible
● Make an effort not to sit down, change out of your clothes and set them aside to wash
● Try to shower as soon as you can
● Disinfect items you may have brought inside, like your grocery store items, before putting them in their designated spaces
When leaving the house, make sure that you are making a conscious effort to eliminate any risks. Carry hand sanitizer. Avoid touching your face with unwashed hands. Wipe down high-touch areas such as your steering wheel, door handles, and so on.
The Centers for Disease Control and Prevention (CDC) have officially recommended that anyone who leaves their house should wear face masks to try to stop the spread of COVID-19. They recommend nonmedical cloth face masks but emphasize that these do not completely eliminate the risk of COVID-19.
Disinfectant High-Touch Point Areas As Often As Possible
It's important to remember the difference between cleaning and disinfecting. When you're cleaning, like wiping down a countertop with hot water, you are just removing dirt. Disinfecting -- using chemicals to kill germs on surfaces -- effectively will kill germs on a surface and lower the risk of spreading infection.
While door handles/knobs and countertops may be the areas you automatically think of when it comes to disinfecting, there are other high-touch items that are all too easy to forget in your disinfecting routine.
Phone. Whether you admit it or not, you're likely spending plenty of time on your phone right now. Take a Clorox wipe, or a wipe with 70% alcohol, and wipe down your phone, with the case and without it. Before using a wipe, be sure to wring out extra moisture.
Keyboard & Mouse. Whether you are working remotely or doing schoolwork, this is an area you'll want to clean. Use a microfiber cloth slightly dampened with water and avoid getting any keyboard openings wet. Use a can of compressed air to get the gunk out of open areas.
Steering wheel, handles gear shift and seatbelts. Disinfectant wipes will do the trick -- avoid using bleach and hydrogen peroxide.
Keys, remote controls, credit cards, wallets. When in doubt, just think of things you often come into contact with, especially things you touch with dirty hands.
Don't Invite People Over
While this may go without saying, don't invite people over at your apartment. Social distancing and Stay at Home orders does not mean this is the perfect time to invite people over for the rager you always wanted to throw. Birthday celebrations and in-person gatherings can wait until it is safe for everyone to do so.
Missing human contact outside of your roommates? Host a gathering over Zoom or Google Hangouts -- get creative and do game nights, watch movies or just simply talk to each other as you would.
This is definitely a scary and unpredictable time for many. In a time where it feels like there's nothing you can control, it's important to see what you can do. Together with your roommate, take action to protect yourselves.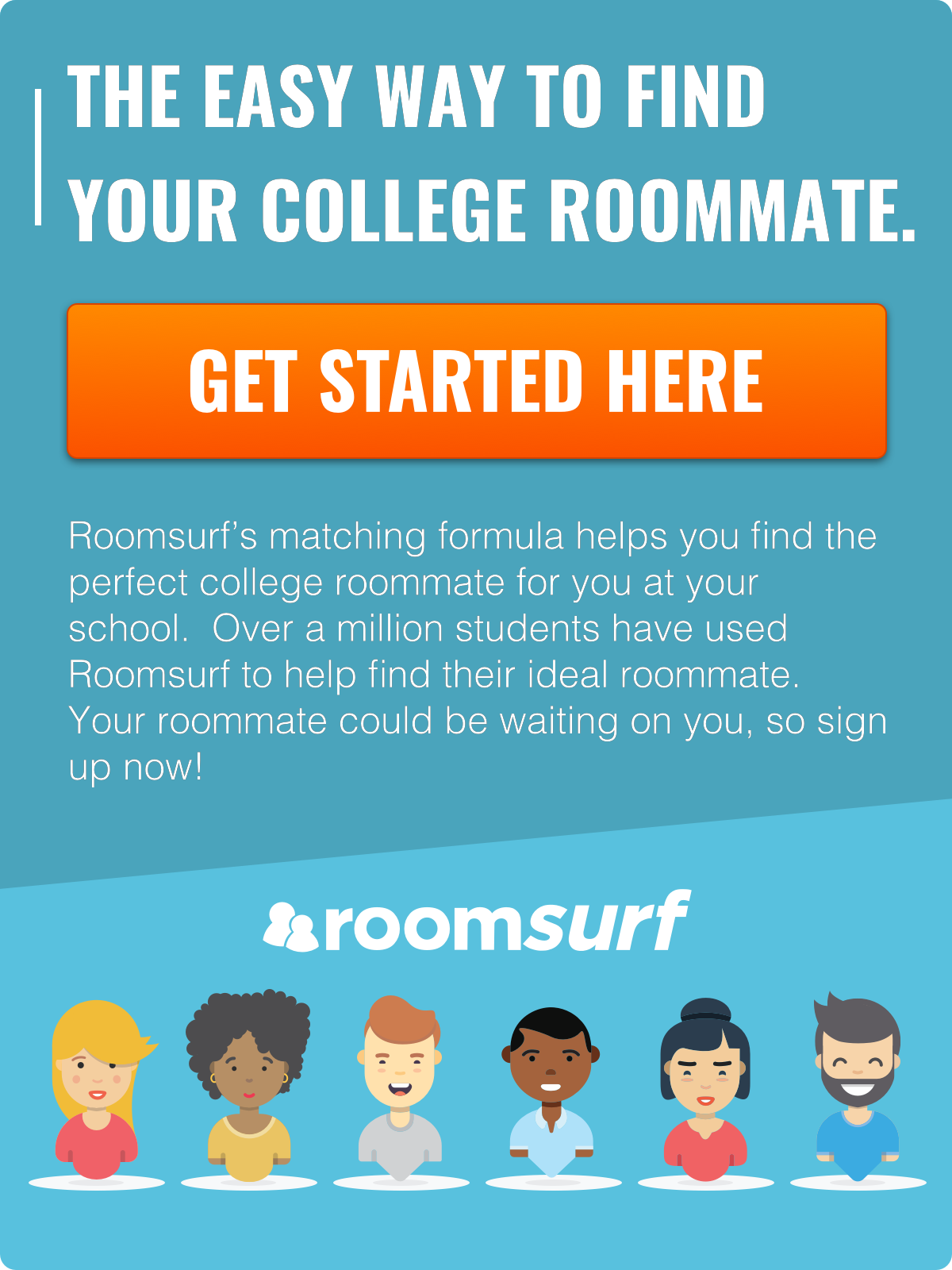 Interested in using our roommate matching formula to find the perfect college roommate for you? Create a profile & take the roommate quiz on Roomsurf! Get Started