Living with a Foreign Roommate
For college students, living with roommates is fairly common. Everyone has a different roommate experience, some opt to live with their closest friends while others try their luck with complete strangers. Another roommate situation you may experience during your college years is living with a foreign roommate. Just like any roommate situation, living with a foreign roommate can come with plenty of new experiences for you during your college years. Keep reading for insight on what you can expect when living with a foreign roommate.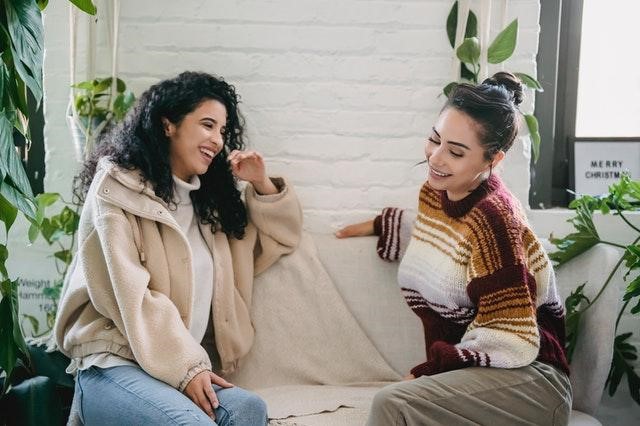 A language barrier may be your first obstacle
If your foreign roommate's first language isn't English, you may experience a language barrier if you don't speak their language as well. Luckily enough, there are plenty of ways you can navigate a language barrier with the help of technology, from learning simple phrases through learning apps to using apps to get real-time translations during conversations.
Don't look at the language barrier as an obstacle, but as an opportunity to learn a new language by getting the chance to learn and use it on a regular basis. The same could be said for your foreign roommate — they could use daily conversations with you as the basis for learning more English.
Learn about their culture (and accept it's bound to come with differences)
While you and your foreign roommate may both speak the same language, you likely are going to have cultural differences during your time living together. From customs to the food they eat, living with a foreign roommate will give you exposure to an entirely different culture. Rather than analyzing how different you and your foreign roommate are, embrace your differences by taking the opportunity to learn about their culture while living with them. At the same time, you can also take the opportunity to teach them more about your own culture.
Getting to know your roommate will take some time, especially if you are encountering a language barrier. With patience and a genuine desire to learn and communicate, you can end up having an amazing roommate and experience living together.
Just like with any roommates, keep things clear with communication
When you are living with a roommate, you can expect to clash over certain situations, regardless of where they are from. Everyone has their own ways of doing things and the smallest issue of how you like to clean a certain area can escalate into a bigger problem among roommates. Just like with any roommate situation, you want to make sure you establish and maintain clear communication and boundaries with a foreign roommate.
If you do not even speak the same language, you may think that you can carry separate lives in the same space with no issues, however, leaving things left unsaid and hoping for the best can lead to a disaster. Make an effort to host open conversations about expectations and boundaries you both would like to maintain in your shared living space, from cleanliness to having guests over. Coming from different cultures and backgrounds, you are bound to have some different expectations surrounding your living space, so it's important to get these types of conversations done as soon as possible to make your time together easier and more enjoyable.
Expect some homesickness
Imagine living away from home for months on end. If you moved further away from your hometown from college, you can understand the idea of homesickness and how it could affect you emotionally and mentally, and in turn, affect how you may behave around others. For your foreign roommate, homesickness can come and go often as they are far away from home and likely without their support system as they live abroad.
This doesn't mean you have to be your roommate's best friend and their ultimate source of support as they experience homesickness while they live with you, but it does mean it's something you should expect and be understanding of. For example, you may notice your roommate feeling down after they miss out on something back home, such as a close friend or family member's birthday. Offer to spend some time with them over a meal or a movie, or let them know you are up to listen if they need someone to talk or vent to. It may not seem like a lot of effort on your part, but to your roommate who is living abroad, having just one person to lean on for a moment can mean the world to them. Living abroad can be a fun but lonely experience for many.
Living with a foreign roommate may leave you apprehensive at first, especially when you know there is going to be a language barrier. Don't let what you don't know, or haven't experienced yet, hold you back from getting a roommate experience you wouldn't get anywhere else.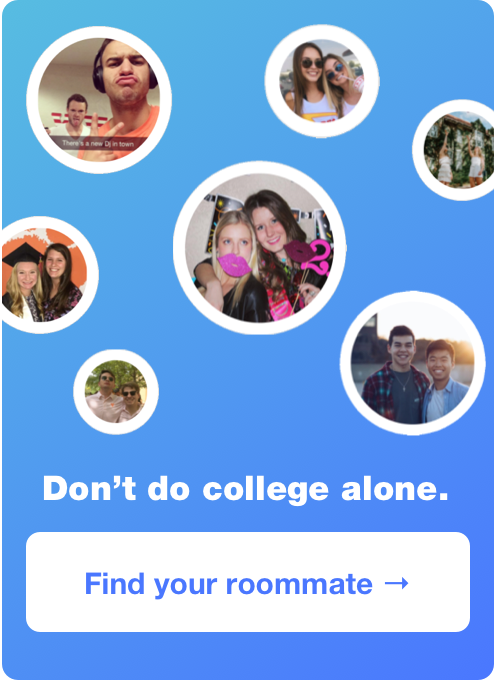 Interested in using our roommate matching formula to find the perfect college roommate for you? Create a profile & take the roommate quiz on Roomsurf! Get Started